Ham House is a beautiful and characterful 17th century mansion on the banks of the Thames. As we approached along the drive, a flight of vivid green parakeets burst past overhead - setting the tone for a vibrant and interesting day.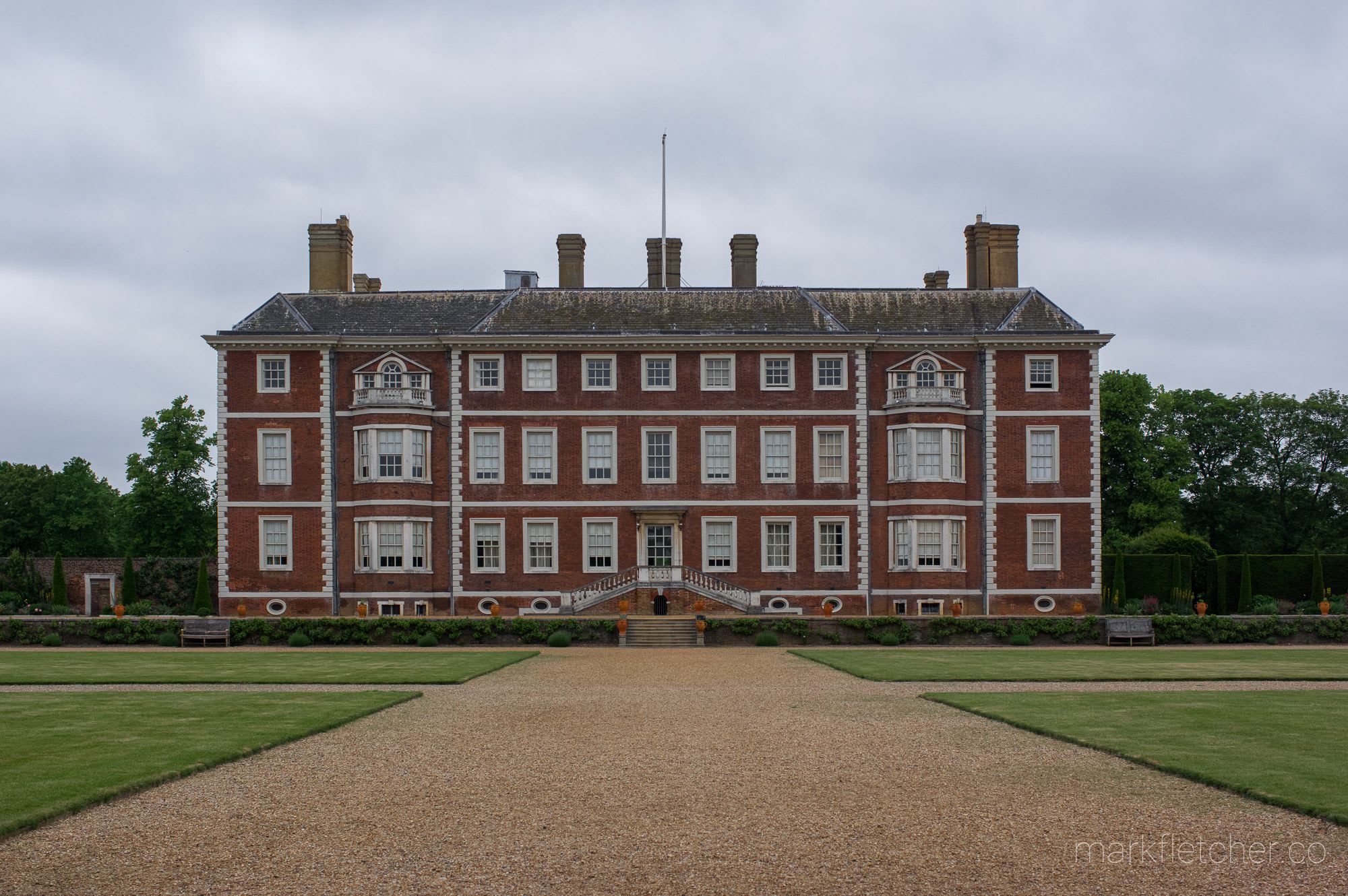 Ham House is a unique survival of a fairly complete 17th century interior, passed from generation to generation of the Tollemarche family. Over the years, new furniture was commissioned and repairs ordered, but the spirit was to preserve the quality and nature of what was there.
Interiors are grand and opulent, reflecting the styles of the court in the days of Charles I and II.
The chair with the sunburst back dates from the 1700s, but wouldn't look out of place in a 1960s property - it's a strikingly geometric design for the time.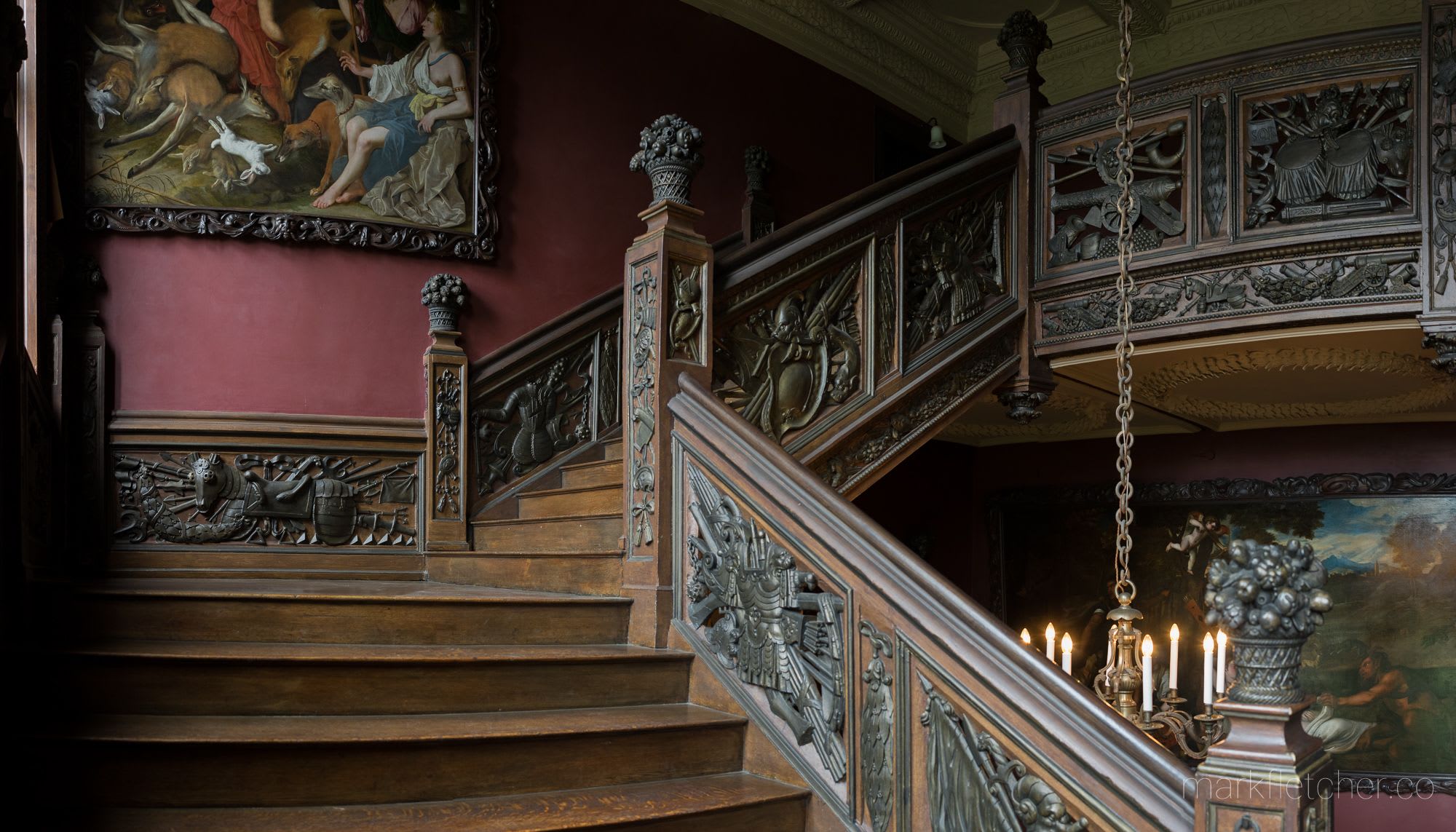 Below are some details from our visit. I was particularly taken by the maps and globes in the library. I find old maps fascinating - as snapshots into the political and geographical understanding of our planet at the time.
The landscape picked out in relief is from a Japanese cabinet from the 1650s - I loved the ornate details and the illustrated front of the cabinet.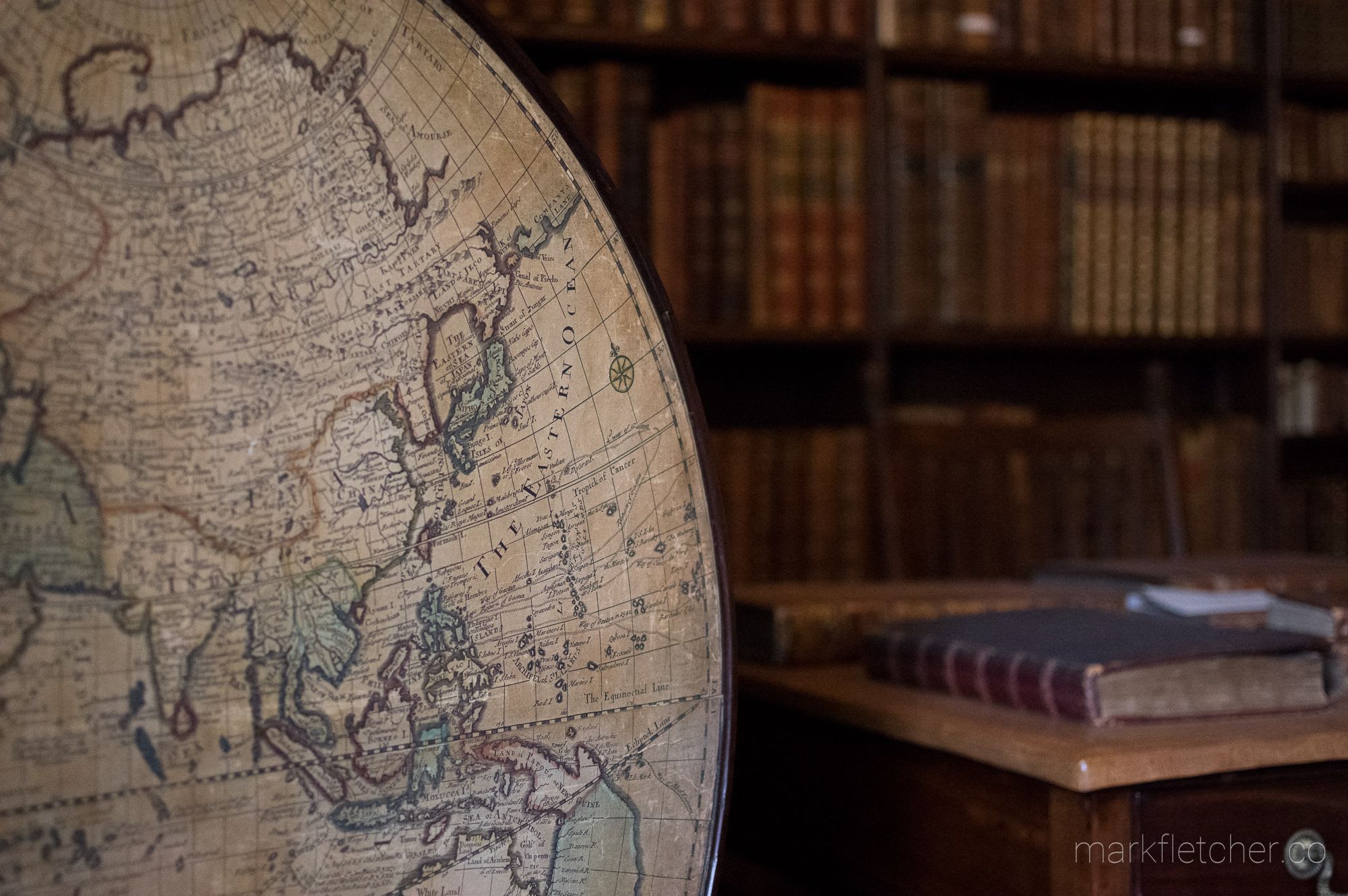 Oftentimes, as much as I love the grandeur, I find something much more relatable in the simpler interiors of the plainer areas, and where the servants worked.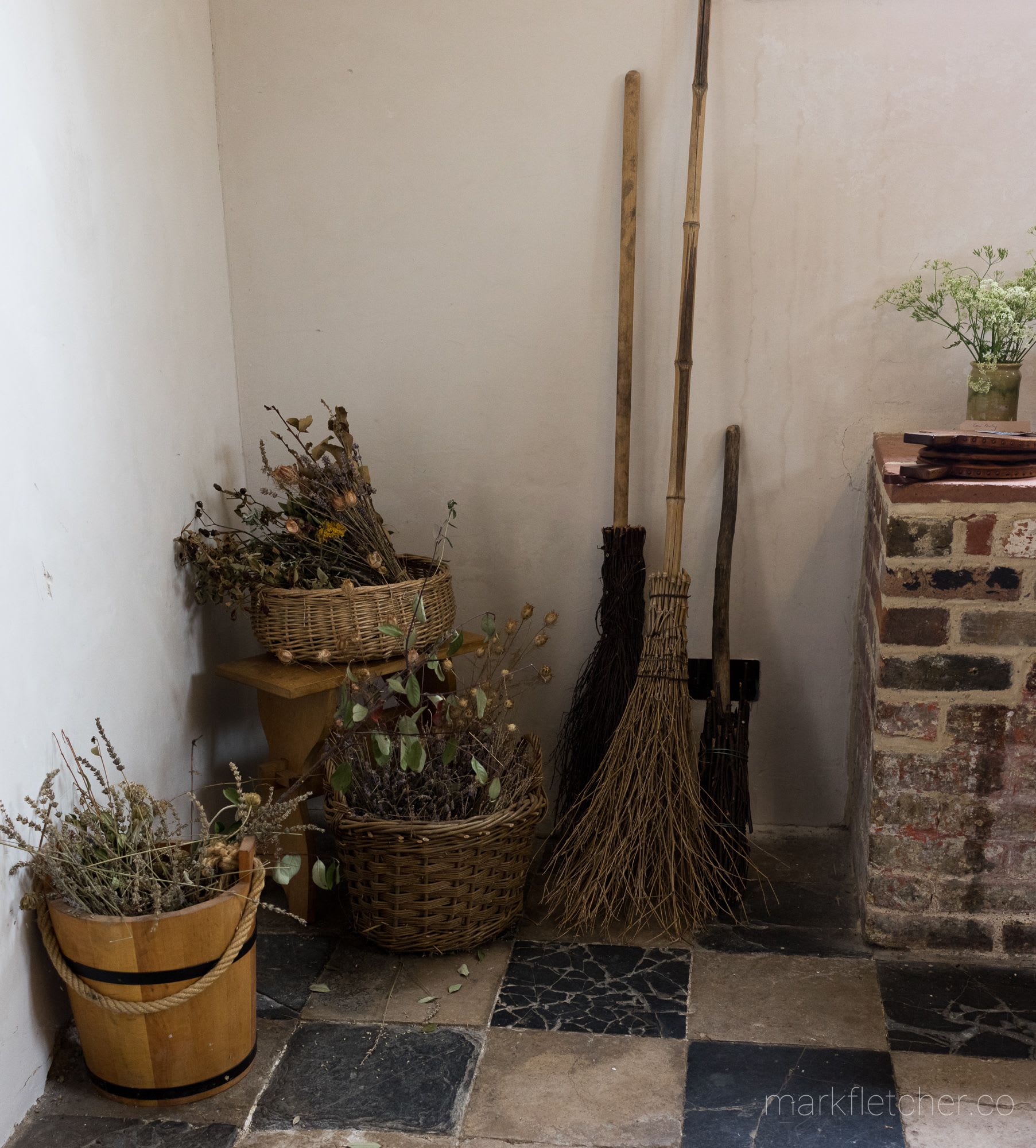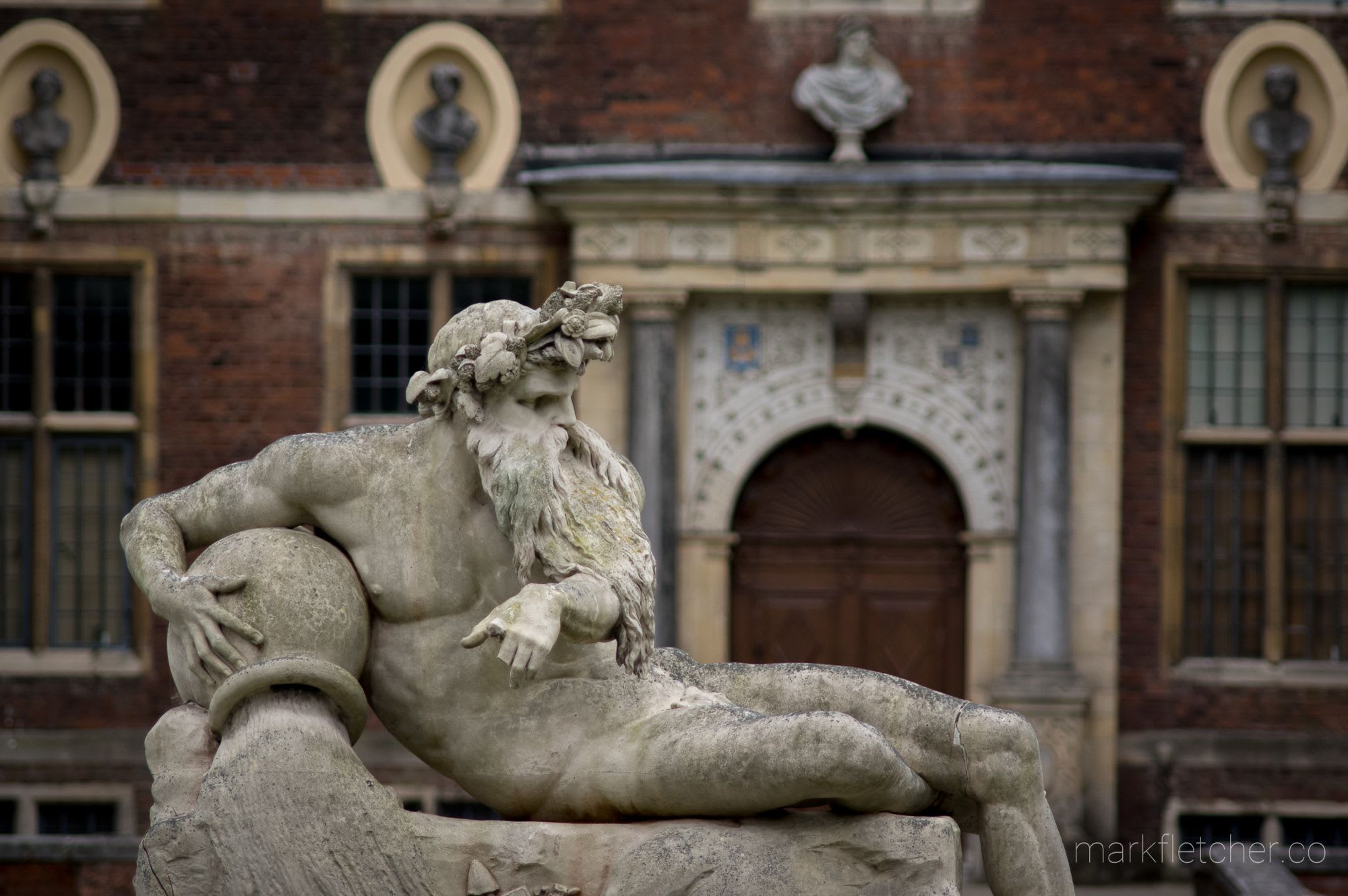 A fine representation of Father Thames sits outside the house - a whole branch of mythology that I knew nothing about!
For more information on Ham House and to visit yourself, see the National Trust's pages on their website.