If there was ever a name for a place that would be easier to misspell...
Ightham Mote is a moated medieval manor house, dating to the 14th century.
We visited on a hot and bright day in June, with the sun blazing down and the thick-walled house mercifully cool.
I enjoyed the mix of timbering and rough stonework, the many windows and the small buildings dotting the gardens around.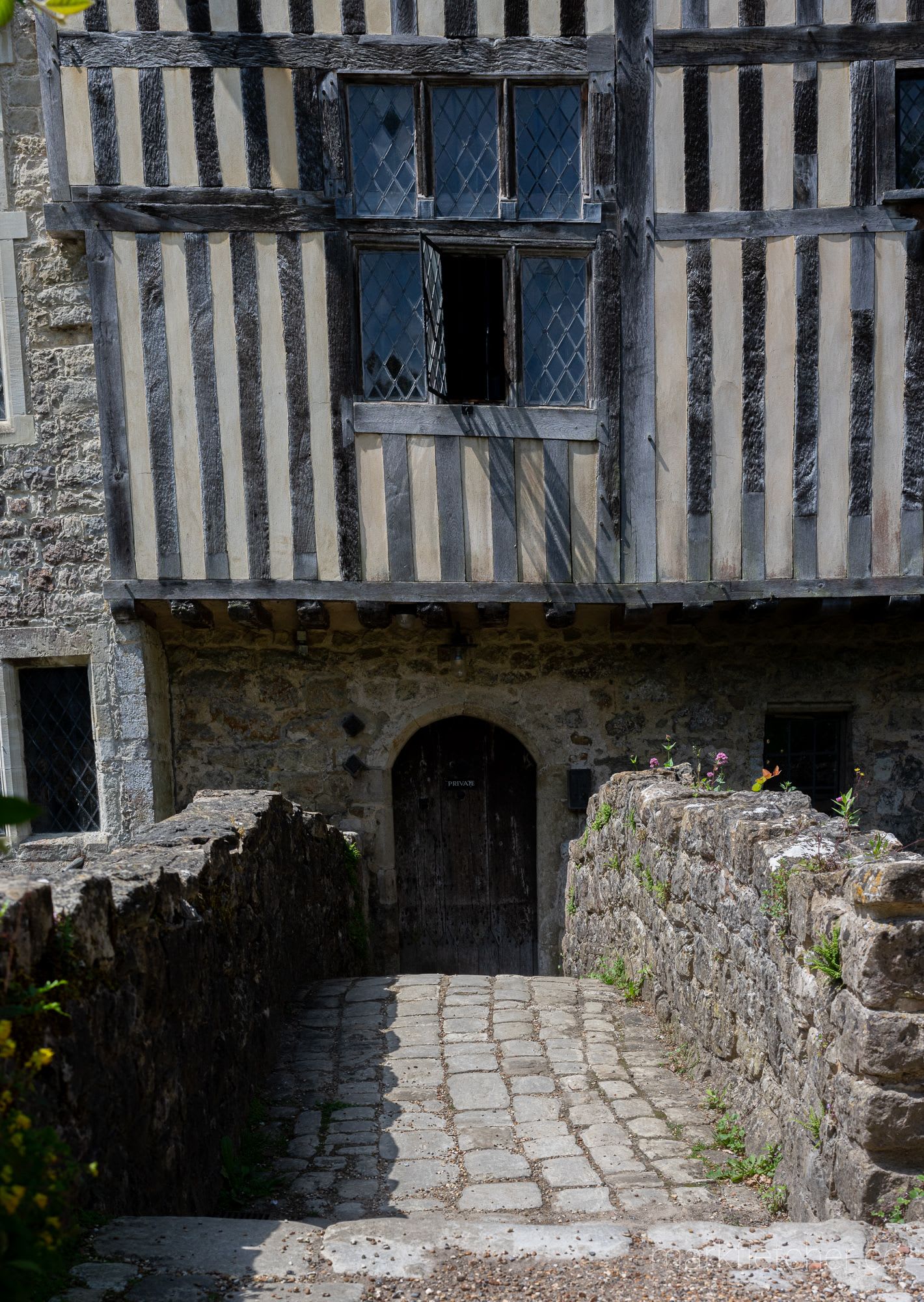 The house surrounds a central courtyard, where Magnolia stands against the walls and a bike is obscured by ferns. Also present in the courtyard (but not pictured) is a grade 1 listed kennel, built in 1890 for a St Bernard called Dido! Until I saw it, I had no idea that it was possible for a kennel to be listed.
Also below are a few pictures from the interior - a closeup of a suit of armour's surprisingly elegant decorations, as well as some views of the rooms within. It looked like a wonderful place to sit and play cards...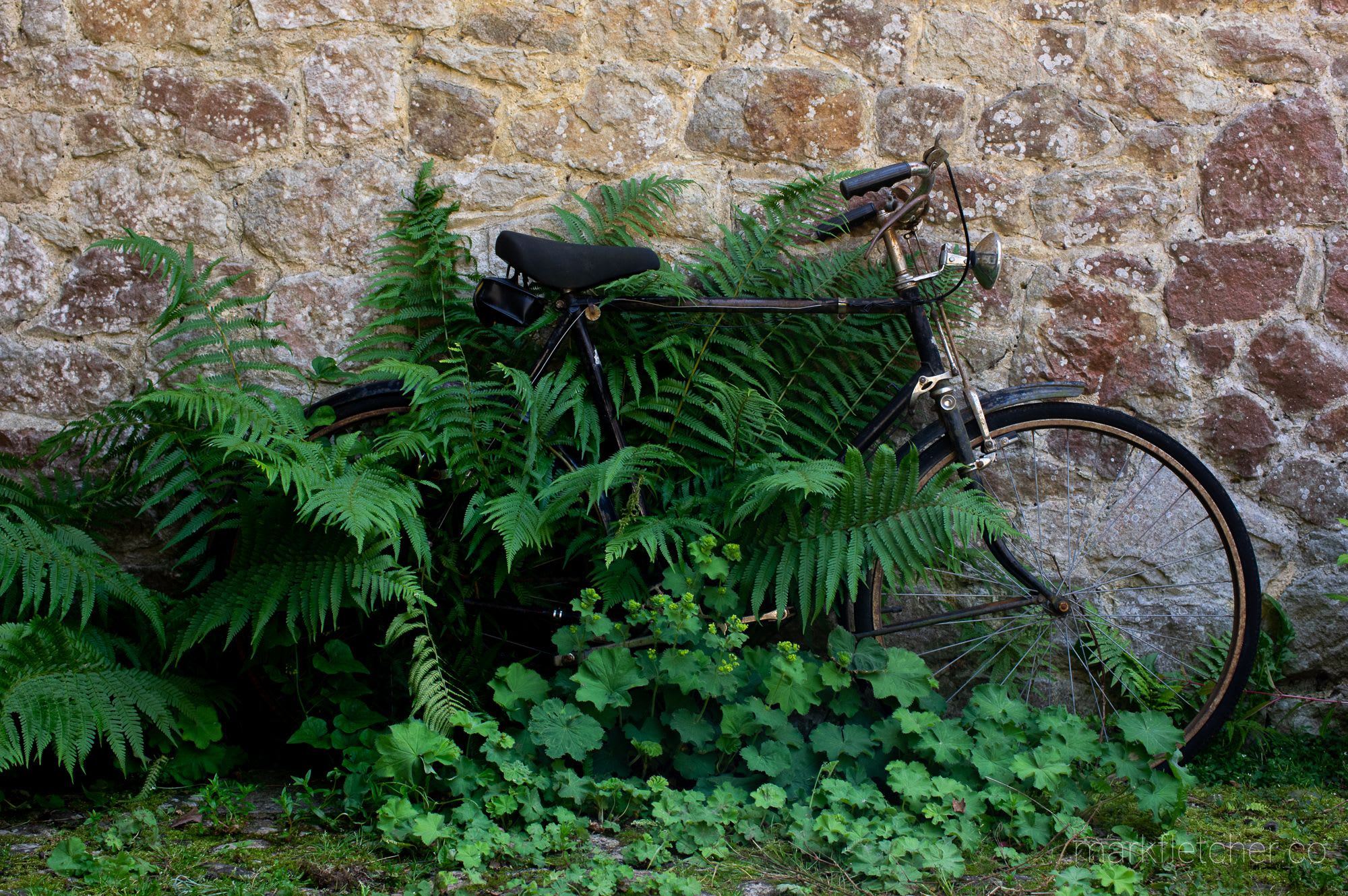 Finally, Ightham is surrounded by some beautiful gardens. You can see another exterior shot at the end of my two-photo-a-day project, with beautiful still lakes and a stumpery. I really liked the bridge over the stream, below.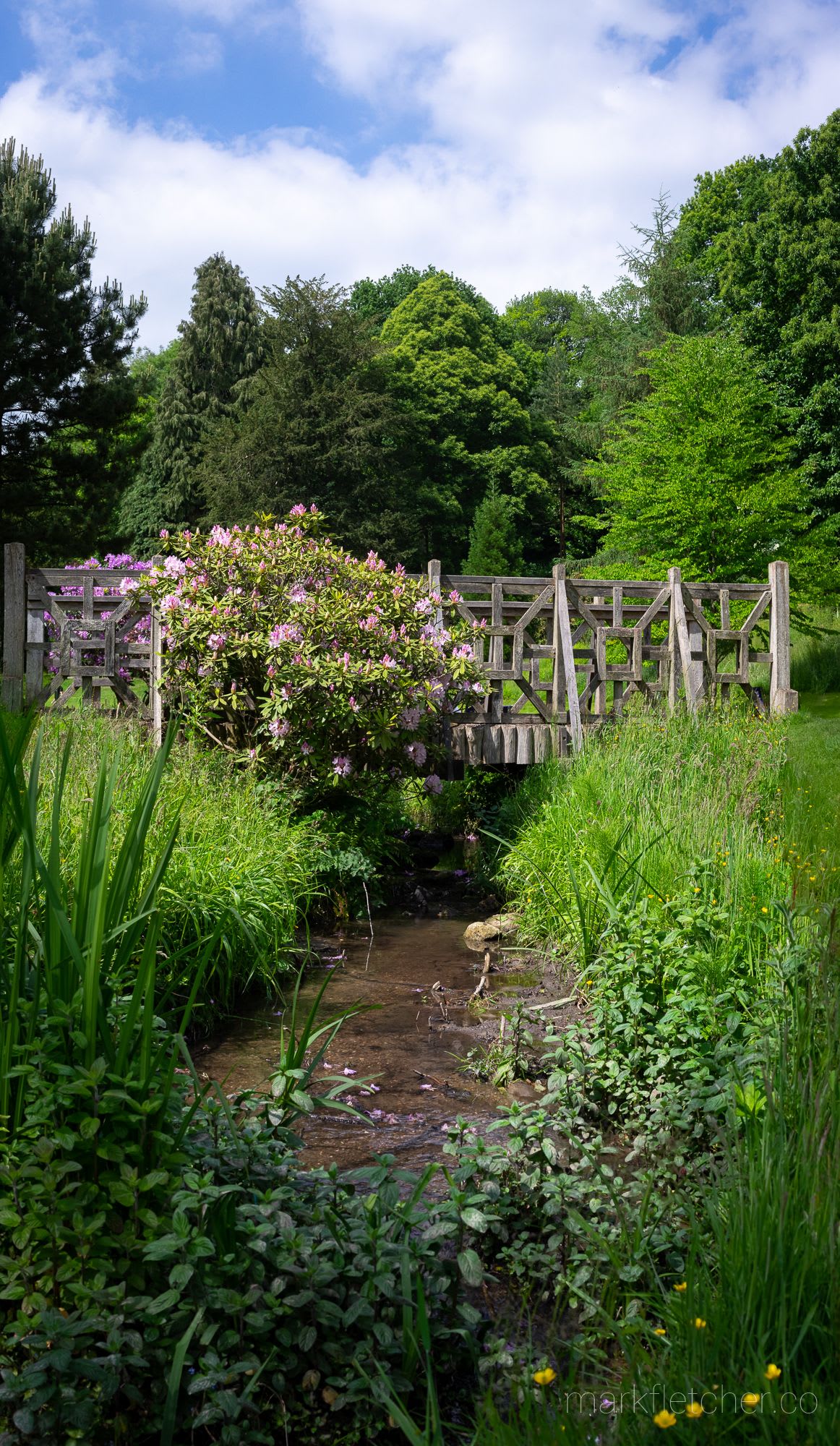 For more information on Ightham Mote and to organise a visit yourself (highly recommended!), please see the National Trust's website.