In March 2018, I visited Polesden on a snowy day, when the air was cold and hushed. As I've written before, I love to visit heritage houses. Polesden Lacey is a favourite, though - the regency house of a socialite, it feels bright and full of life.

I started my visit by exploring the gardens. I'd last visited in summer, when the gardens were a riot of growth and colour. Now, everything was gently fringed by snow and ice, a light dusting under a steely sky.
Spring's signs were showing, though - daffodils bloomed in profusion through the snowy grass. I enjoyed the vista of the trees and snow beyond through the column-flanked window below.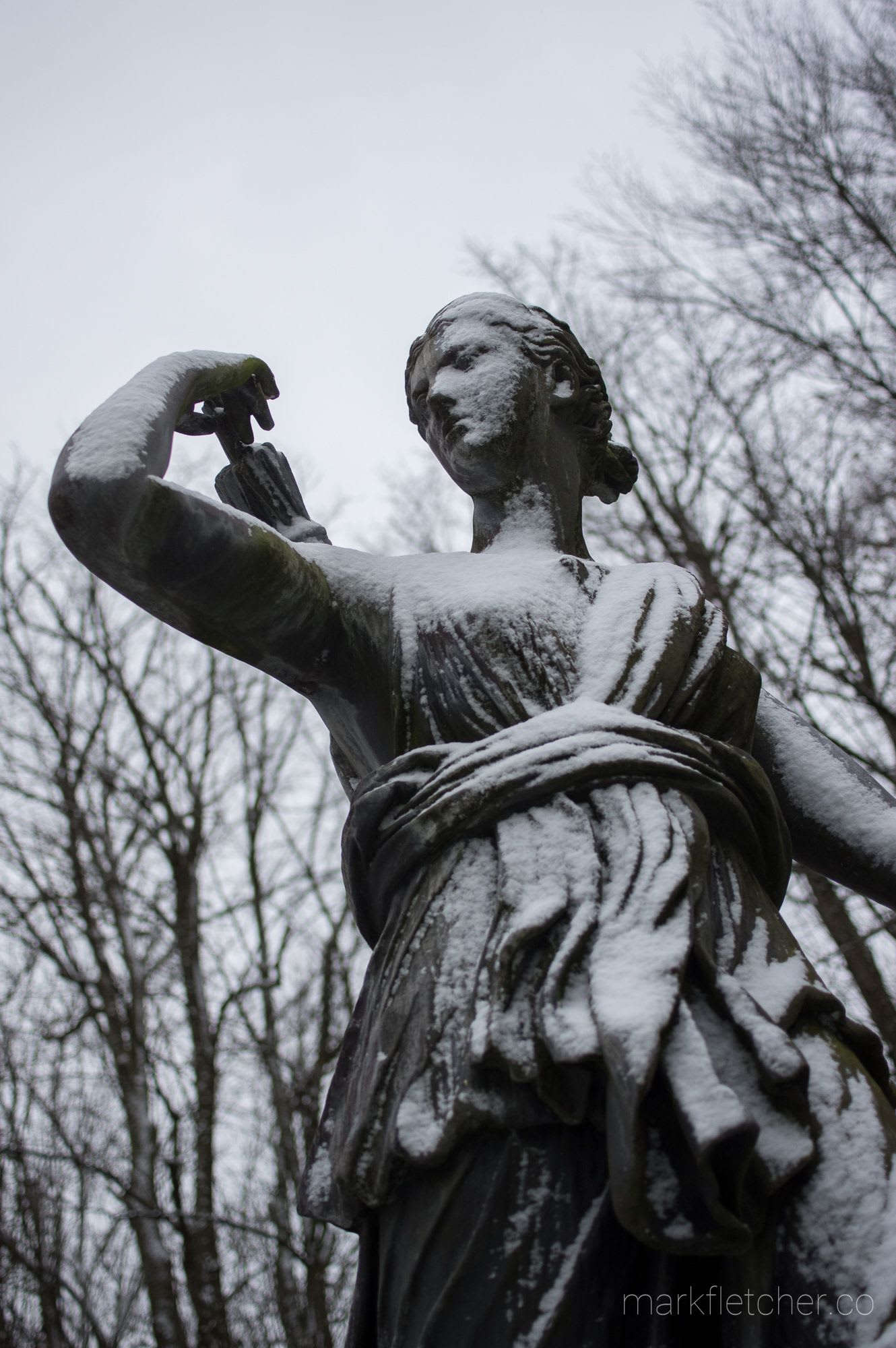 I ventured inside out of the cold - an opportunity to warm up and enjoy the treasures within the house.
I enjoy it when the National Trust set rooms as if they were ready to use; a tea-set on a table in the drawing room, a record set on the player as if it's just finished. It gives the houses a more lived-in feel, and makes them feel more approachable and real.
The display-case featuring Japanese art caught my eye - such rich tones, and beautiful illustrations. Elsewhere, warm light filled the library and the spines of countless books. It's a beautiful, opulent and comfortable but human-scale house.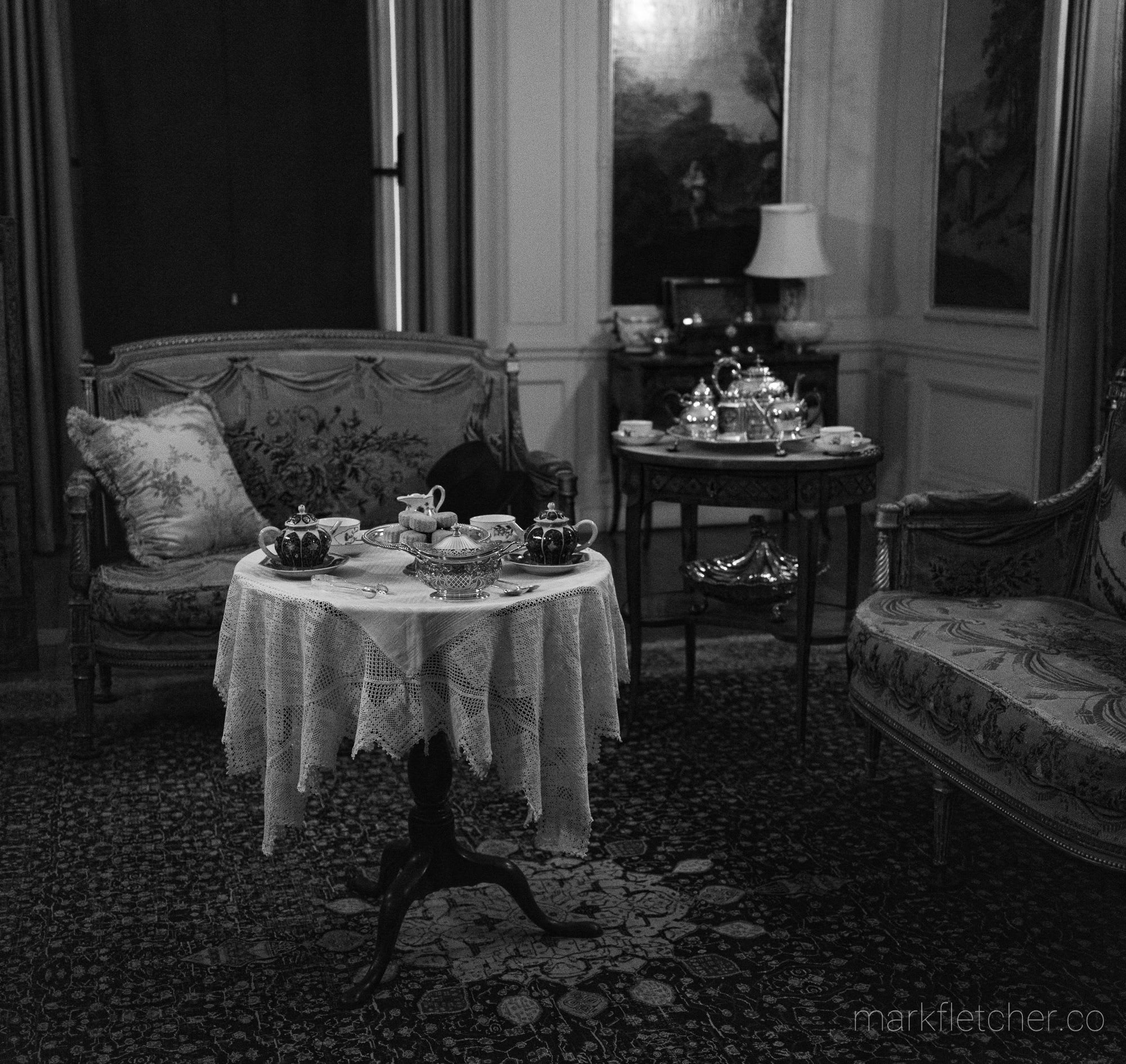 Polesden Lacey is a beautiful house, and well worth a visit. See the National Trust's website for more information - it's beautiful whatever time of year you visit.