A quiet afternoon on a bright, clear day – I'm not sure there's a better time to wander in a beautiful garden. RHS Hyde Hall near Chelmsford is a beautiful garden in any season, with winter being tinged with the colour from bright dogwood and early flowers like snowdrops and irises.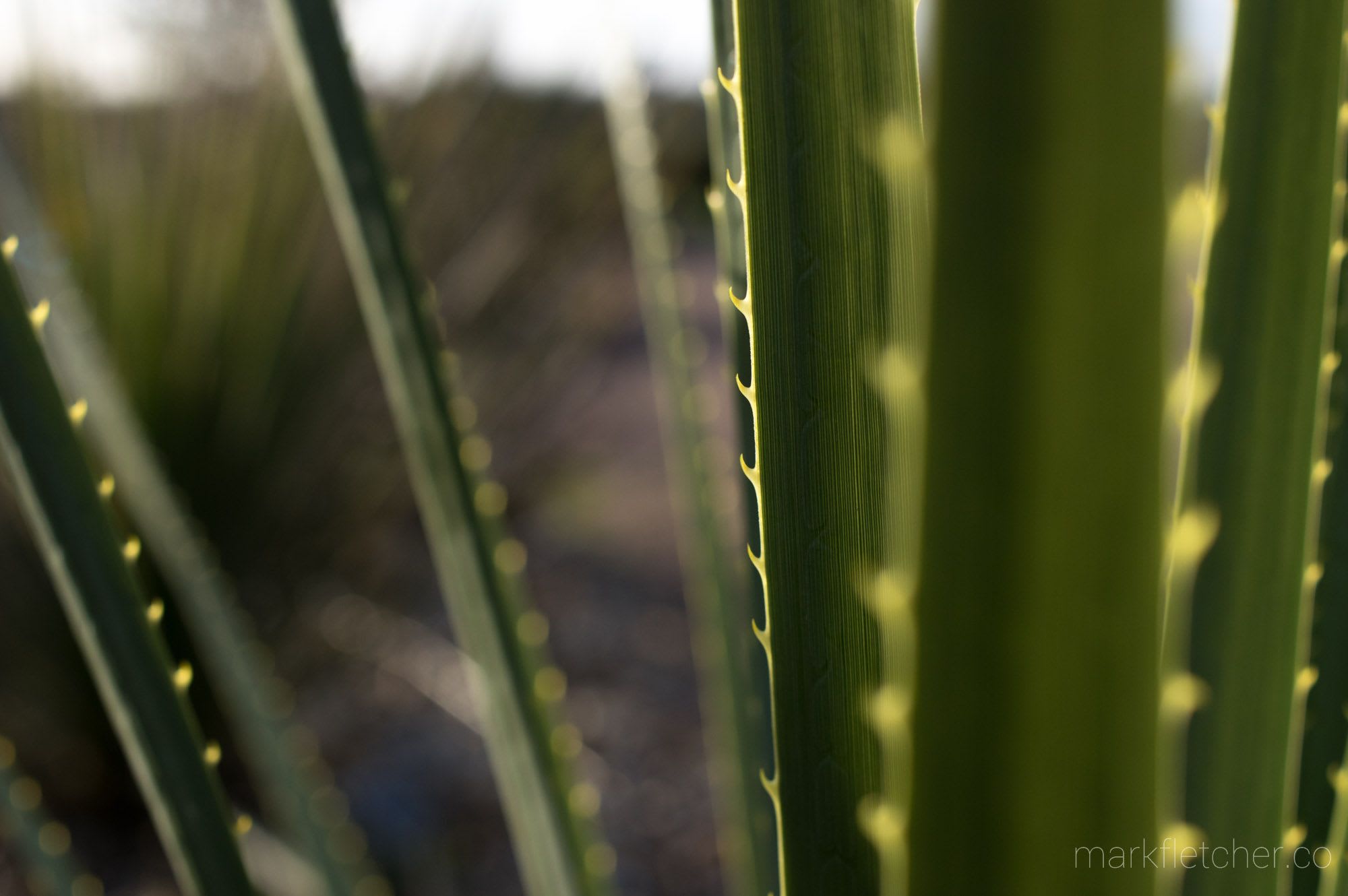 The dry garden at Hyde Hall is set up to demonstrate what can be achieved when you don't get a lot of rainfall – despite being in damp old England, Essex is surprisingly dry and often escapes the rain. Agaves love arid conditions – I love their dramatic leaves and hooked barbs.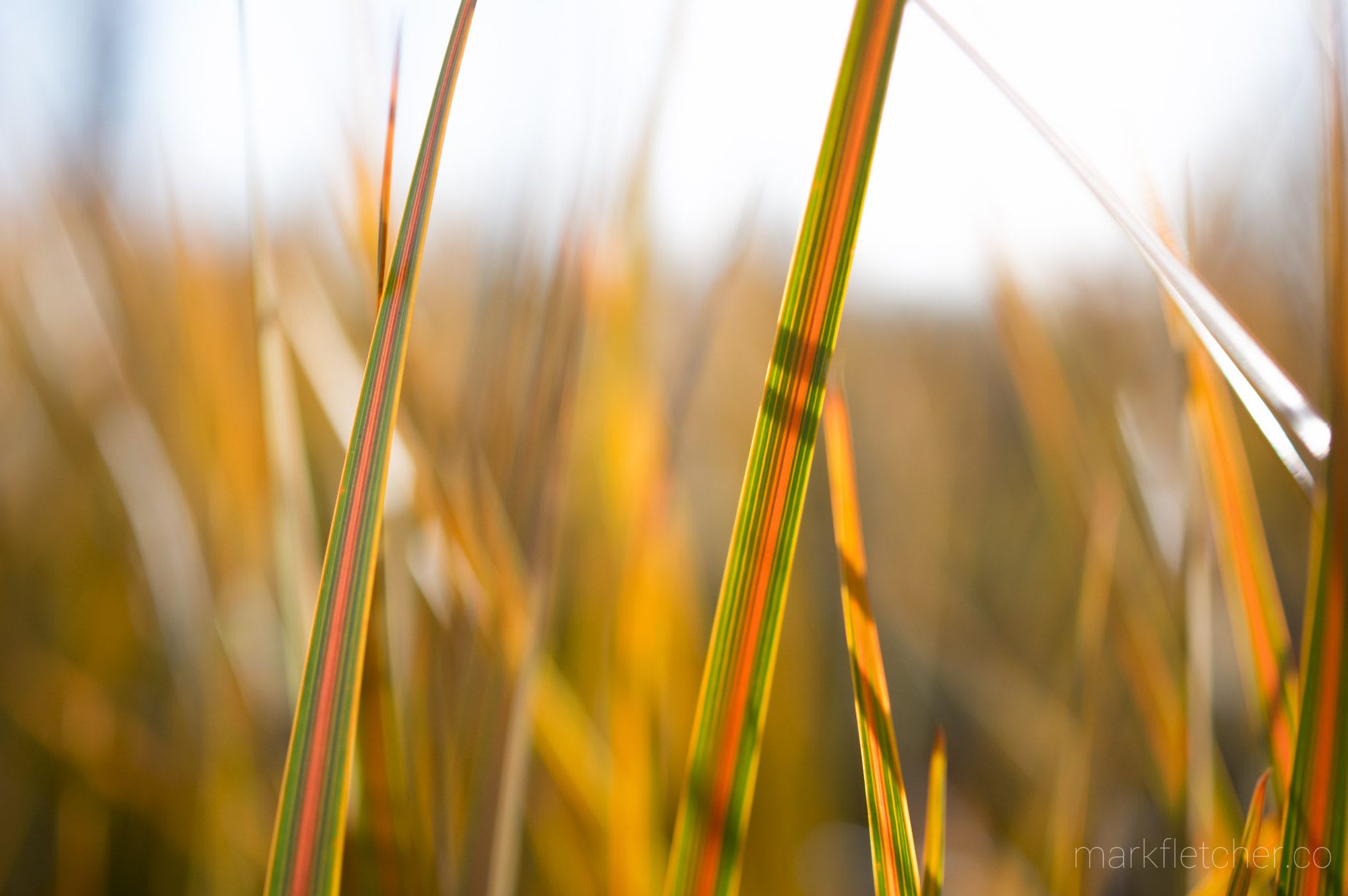 The sun was slowly dipping in the sky and casting some plants into silhouette and others into a vibrant glow – this grass was lit from behind and became almost overwhelmingly vibrant up-close.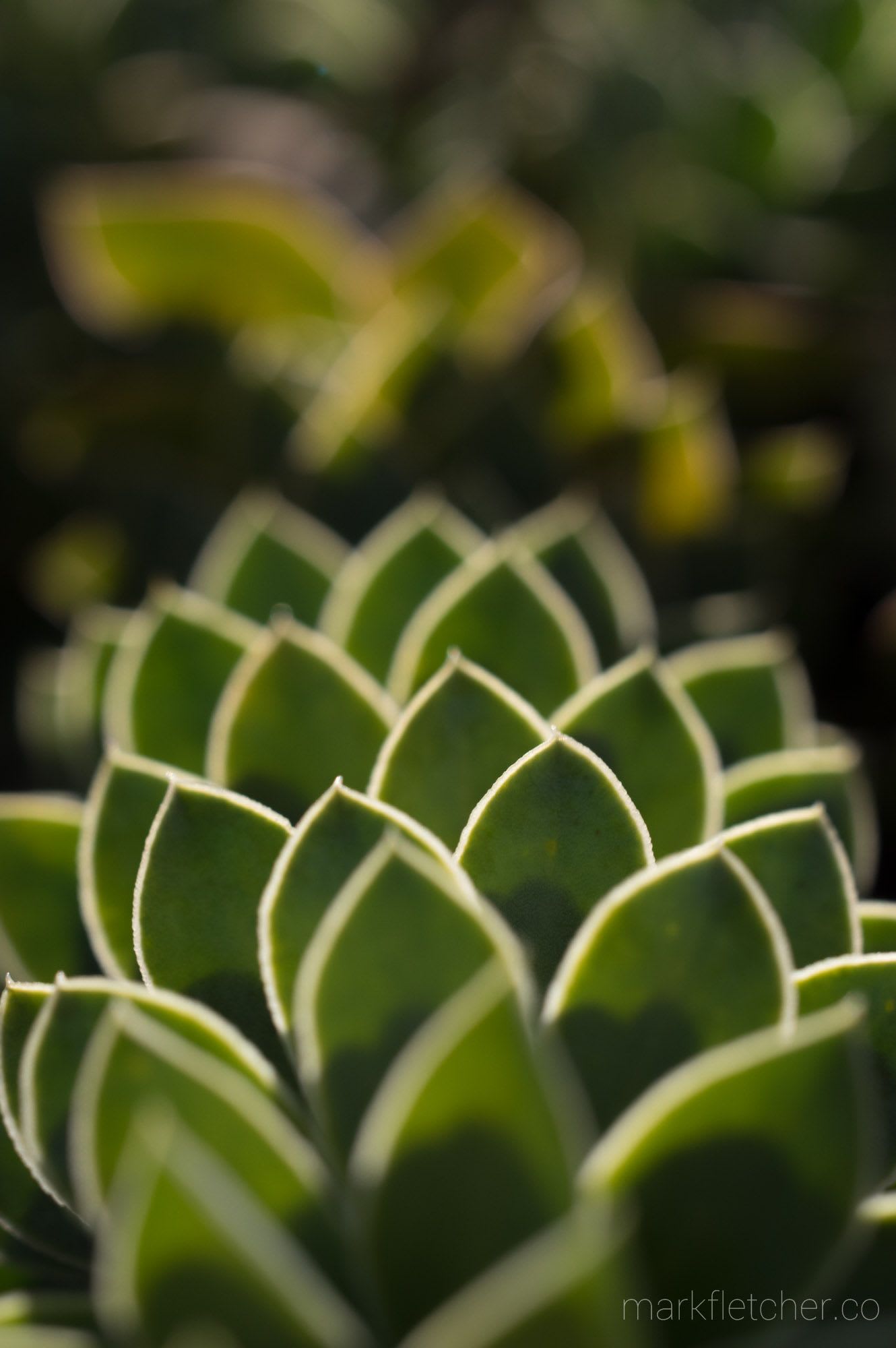 Another plant in the dry garden, this succulent grows along the ground with thick, rubbery leaves arranged like rows of bishop's mitres, each edge catching the sunlight.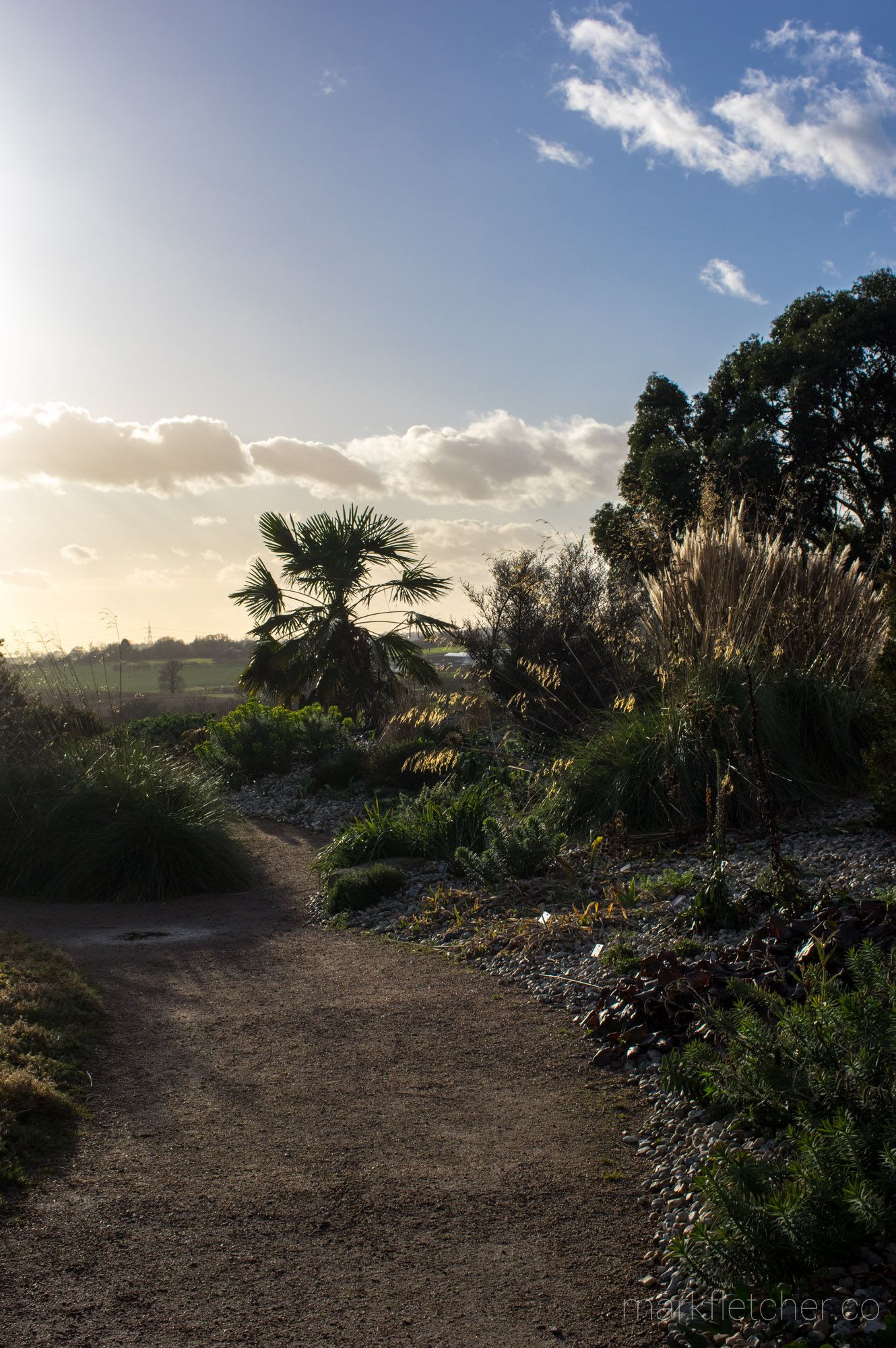 The dry garden is full of plants with dramatic shapes – like the palm in the middle distance – or that add movement to the garden, like the tall grasses on the right that are catching the sunlight and being lit from behind. It was an unseasonably pleasant day – although the wind certainly carried a heavy chill!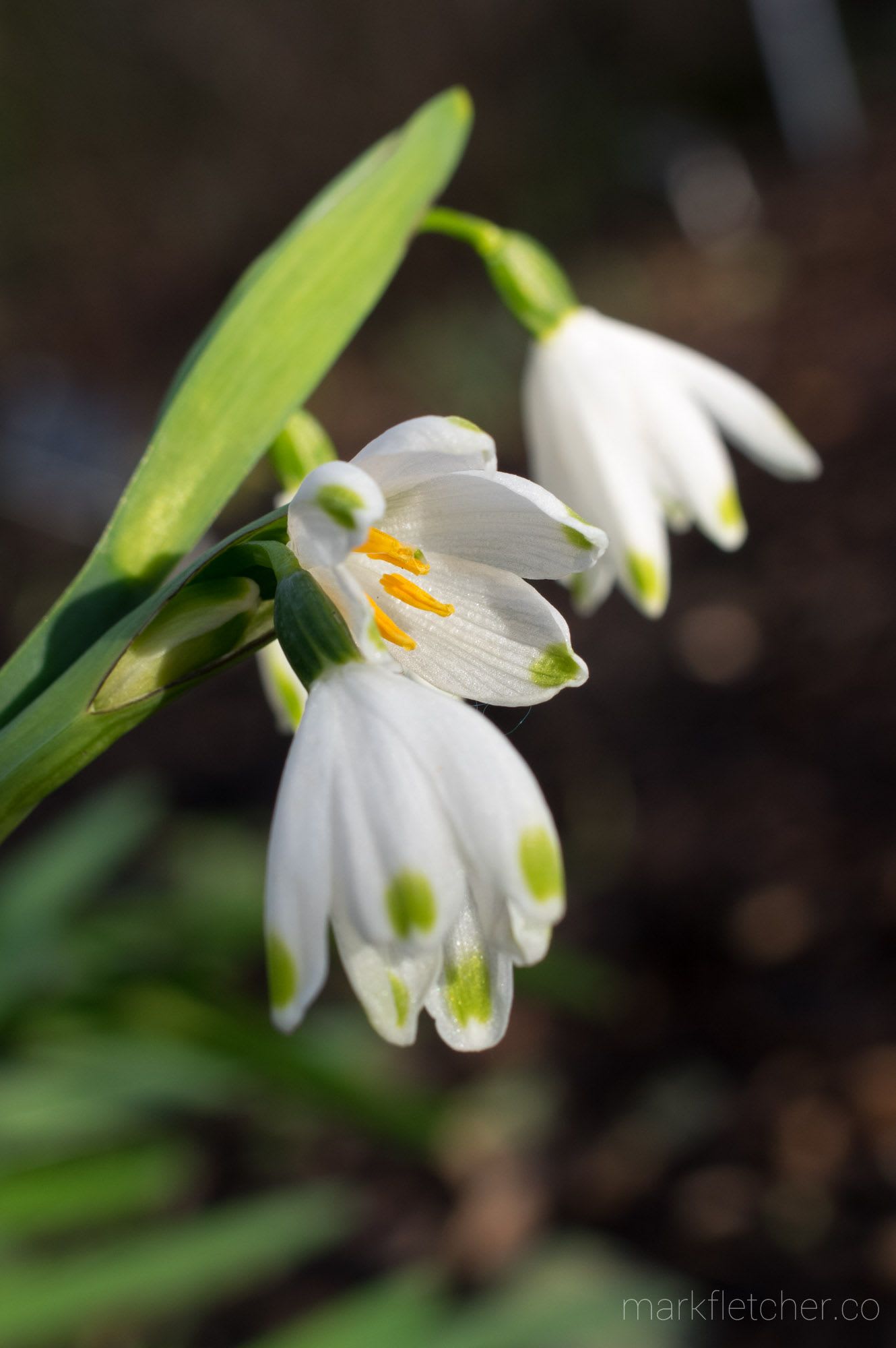 Beautiful snowdrops, a natural assurance that spring is indeed on its way and that winter – such as it's been – is almost over.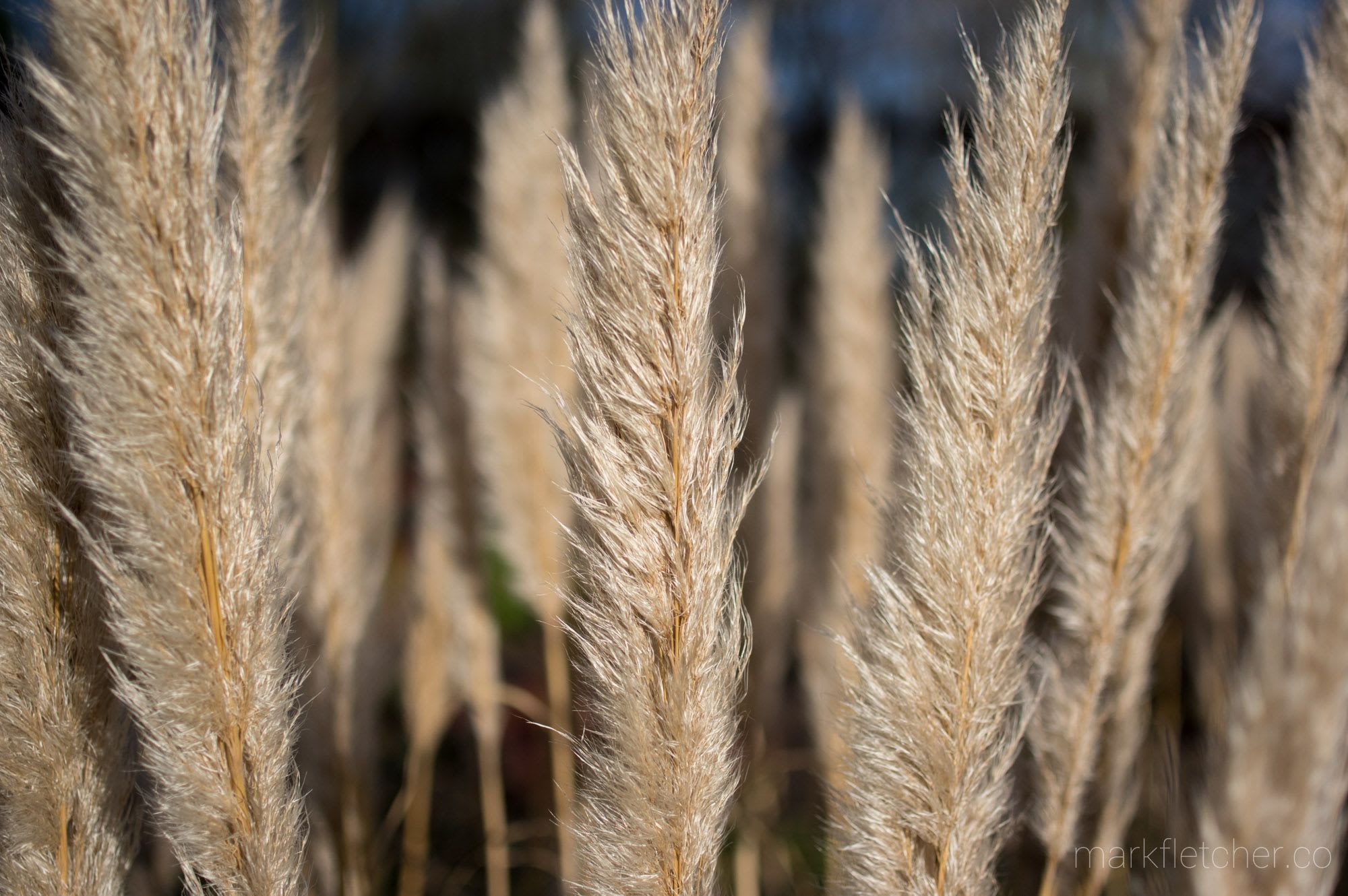 Nature's attempt at a feather duster? These tall sculptural grasses are really striking – especially in a season where most other deciduous plants have lost their foliage.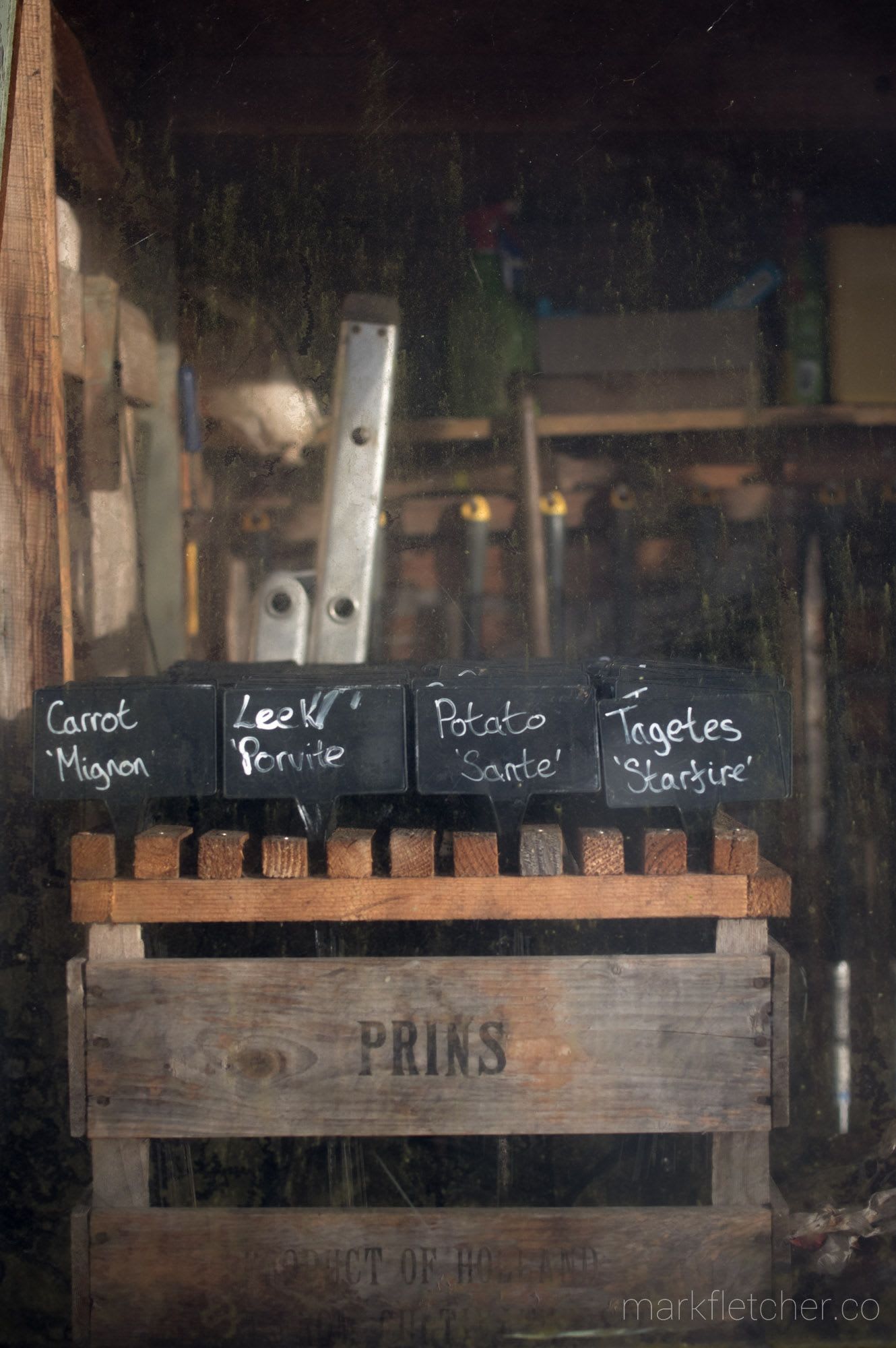 I really liked the texture introduced by the dirty, scratched window through which this photo was taken – the eponymous potting shed in the vegetable garden.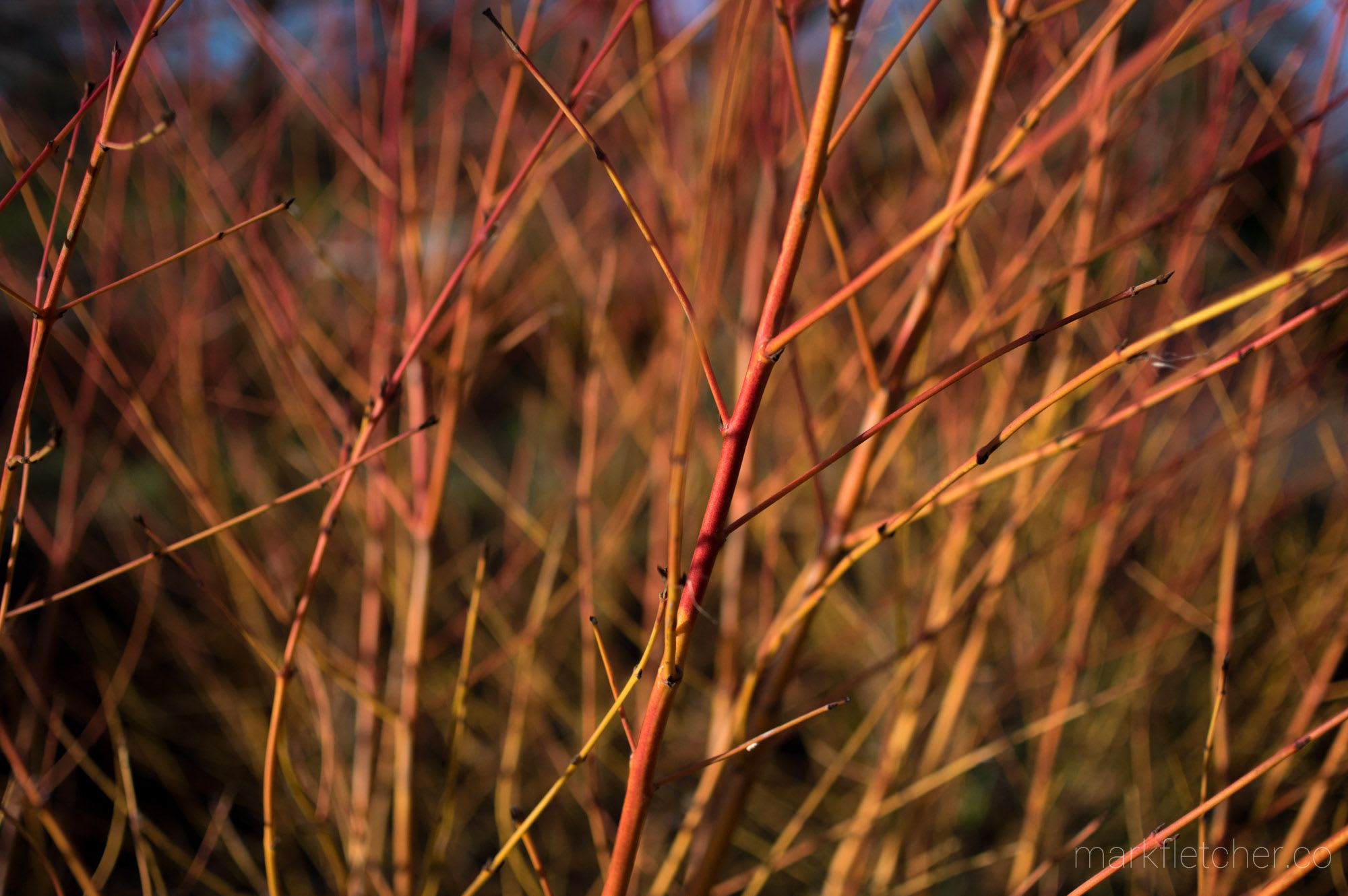 Grown for the bright stems in the autumn and winter, dogwood is eye-catching and bright.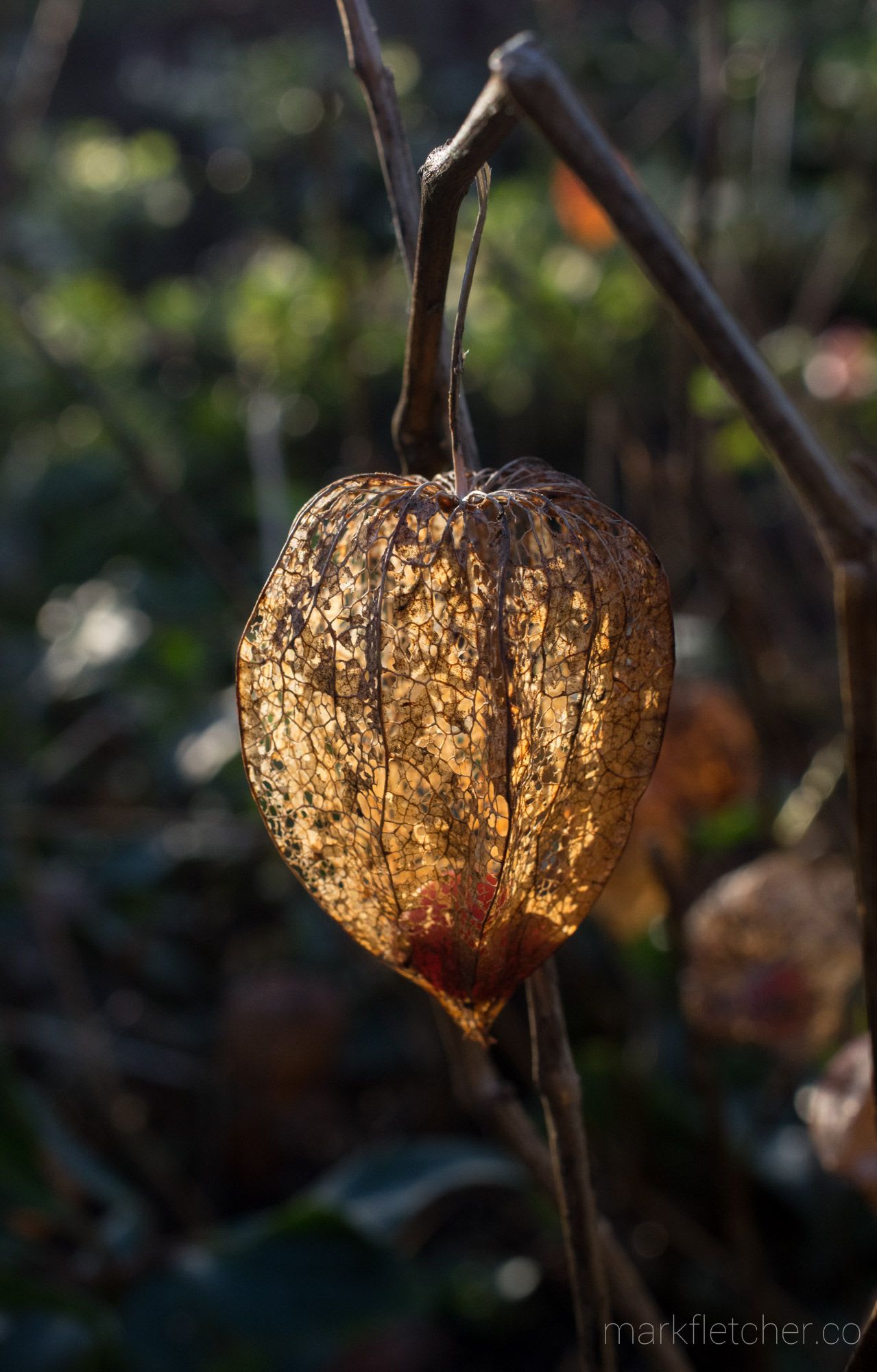 This is the skeletal remains of a Physalis flower, with captive red berry still within. Eventually it will collapse and the berry will fall to the ground, to hopefully become a new plant.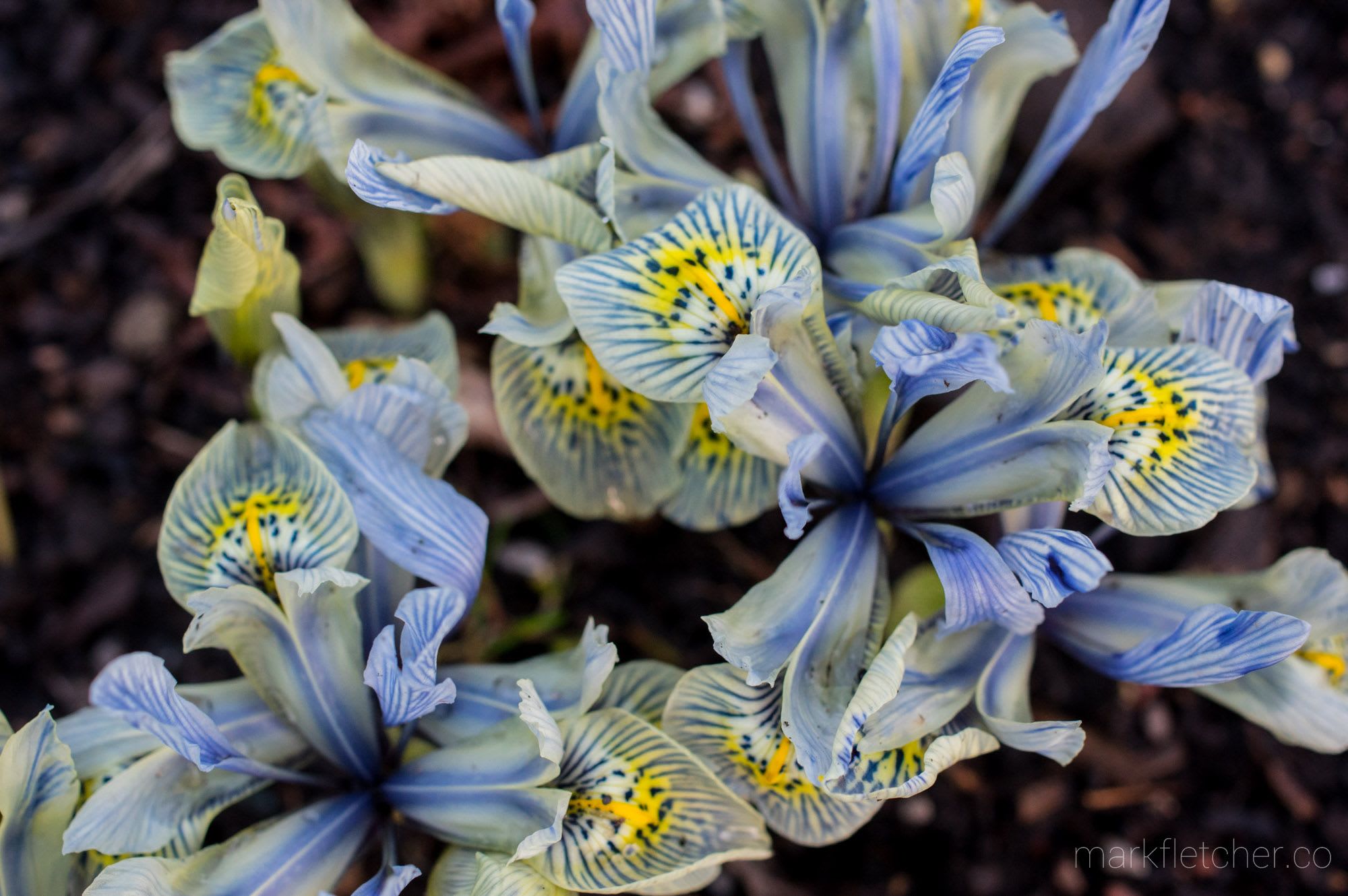 Irises are one of my favourite flowers – I love the elegance of the petals, and the colours they tend to be. I'd never seen irises like this before – such a pale blue!
I've been to Hyde Hall quite a few times now – so I intend to revisit the theme of 'the garden' through the seasons, and with glances back into the archive – do check back in the future for more!