My friend Cap'n Smith has invited me to come sailing with him several times. It's always a pleasure - his company is a delight and it's lovely to be out on the water aboard his catamaran Claneda. On this occasion, we sailed from berth in Tollesbury and went northwards as far as Clacton.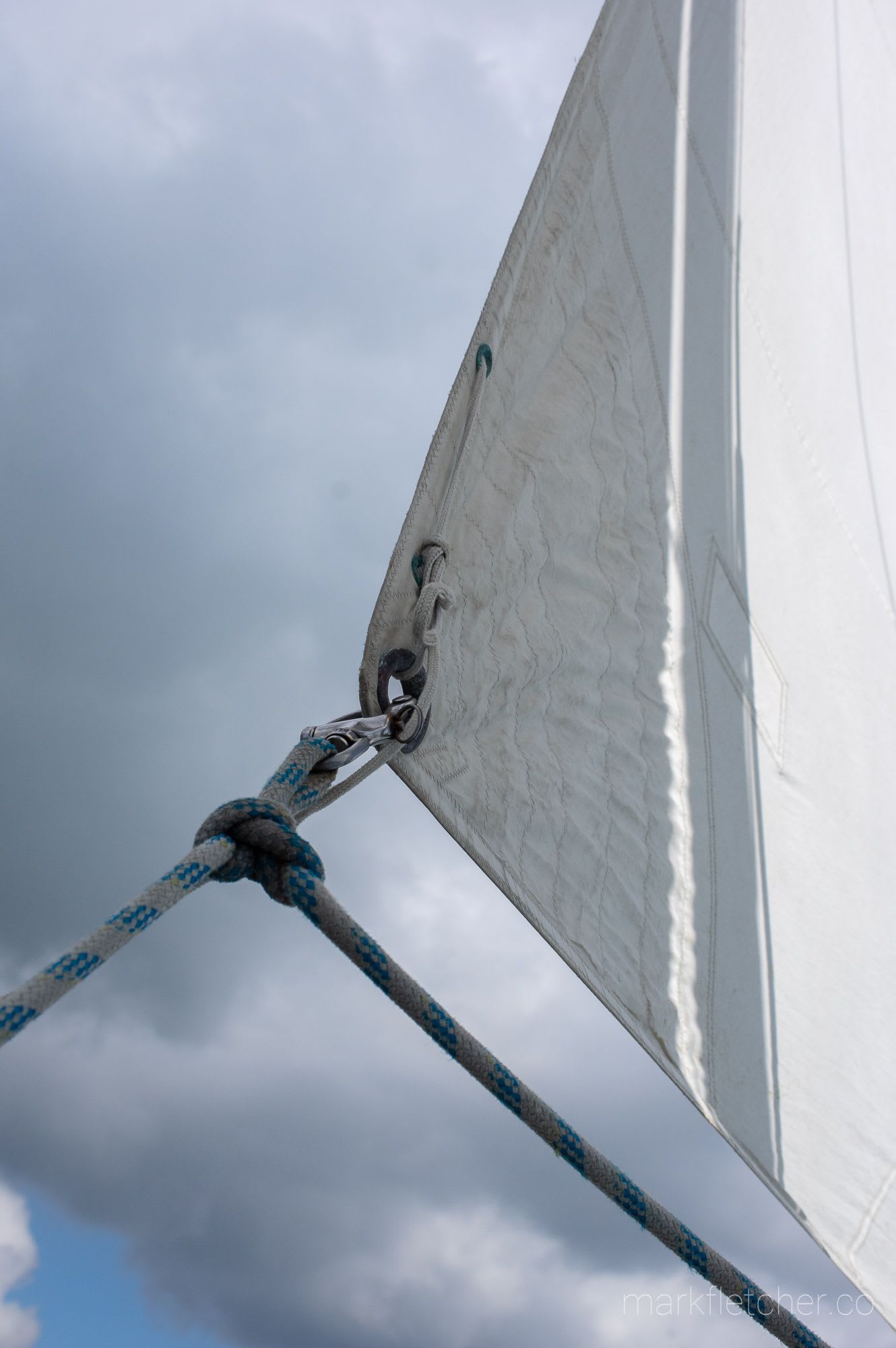 We stopped for lunch in the lee of Mersea island, as weather gathered around us.

I found the changing light on the sails as we tacked to and fro fascinating. The large, billowing white canvas alternately casting geometric shadows and becoming a vast lightbox.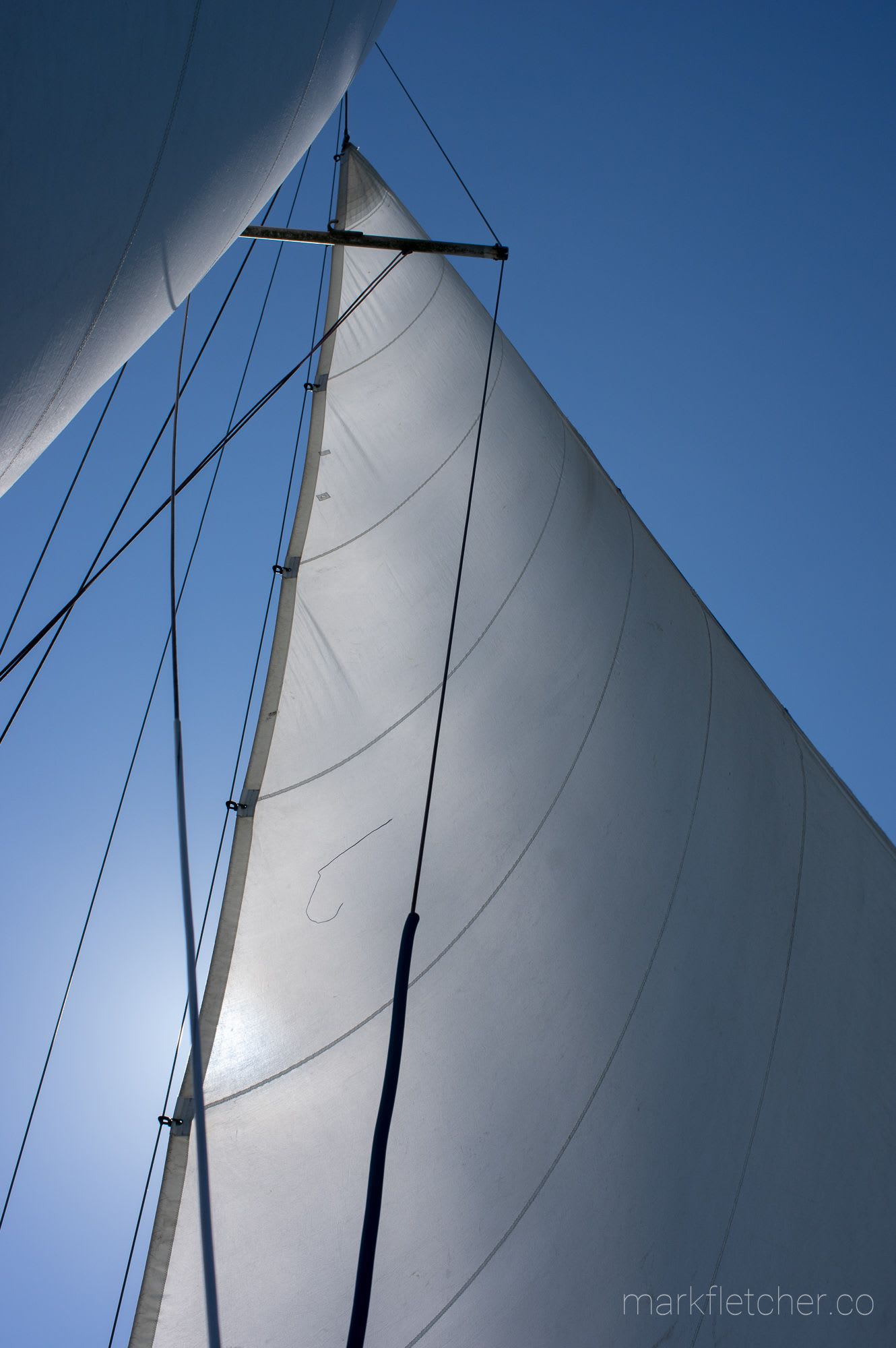 As the sun began to set, we headed south back to Tollesbury and home. The moorings at Tollesbury are highly tidal; there's no option but to time your sailings to the tides if you want to get home again.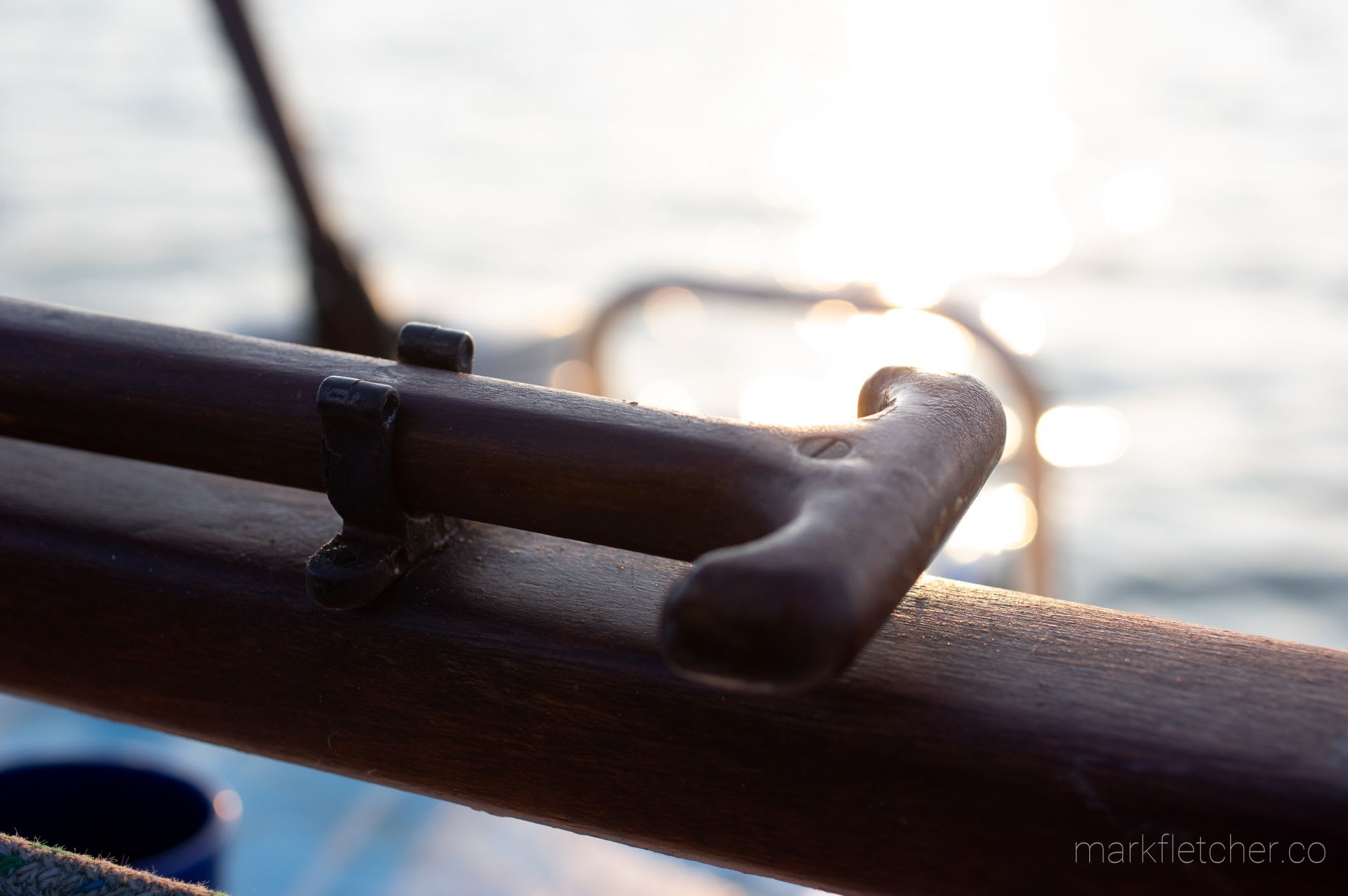 Warm, golden light across the calm waters. A lovely day's sailing with friends - it's hard to beat.