Whilst in the area for Devon & Bekka's Wedding I took some time to go for a walk up Dove Dale, a famous walk along the river Dove. I'd never been before, so I enjoyed the opportunity to explore this little corner of the Peak District.
It was a dramatic day - bright sunshine, but darkly overcast. The river was high because of all the rain we'd been having, so the stepping stones were unfortunately unsteppable.
My brother-in-law and I ventured up the hill in search of views.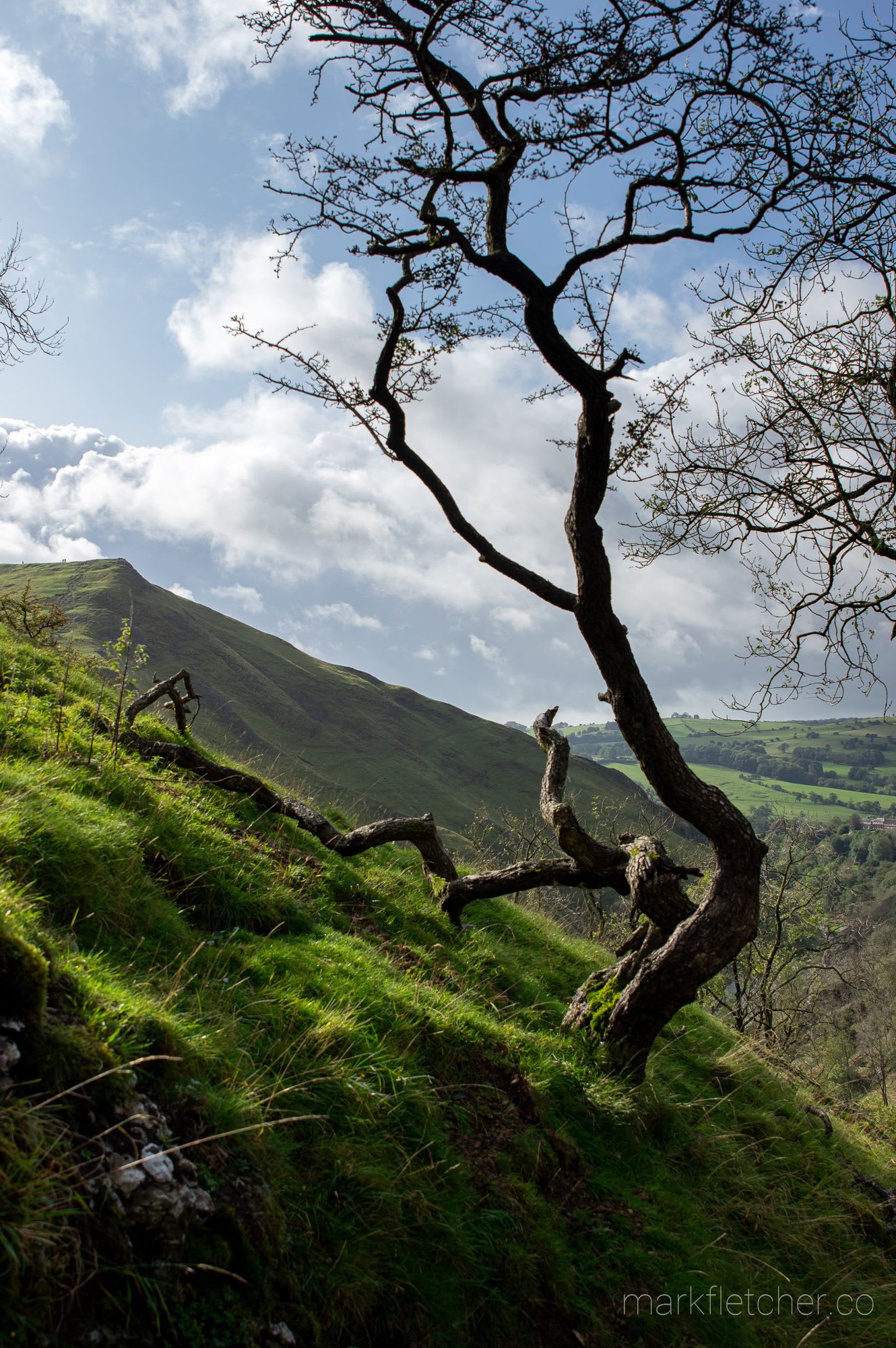 A found tiny details amidst the larger terrain...