Wales is a beautiful country - expansive landscapes, beautiful coastline and everything inbetween. In 2018, I travelled there with my in-laws for a holiday. The post below chronicles our time there, and shares some of the things we saw and did.
---
Y Garn
I love to walk - time in nature recharges me. I managed to talk my parents-in-law into coming along on a hike around Llyn Idwal and up to the peak of Y Garn (one of the Welsh 3000s, 15 peaks that top 3000ft). It was a learning exercise in many ways - the route was beautiful and the views stunning, but there's wisdom in not trusting route instructions described as non-challenging by fit mountain-wise folk. It may be true! But if your fitness or physical ability is less than good (bless my parents-in-law) it can be significantly more challenging. We all survived, and it was a beautiful hike. But I learnt my lesson (and I'm not sure my mother-in-law will ever let me forget the pain I caused her knees. Sorry mum!)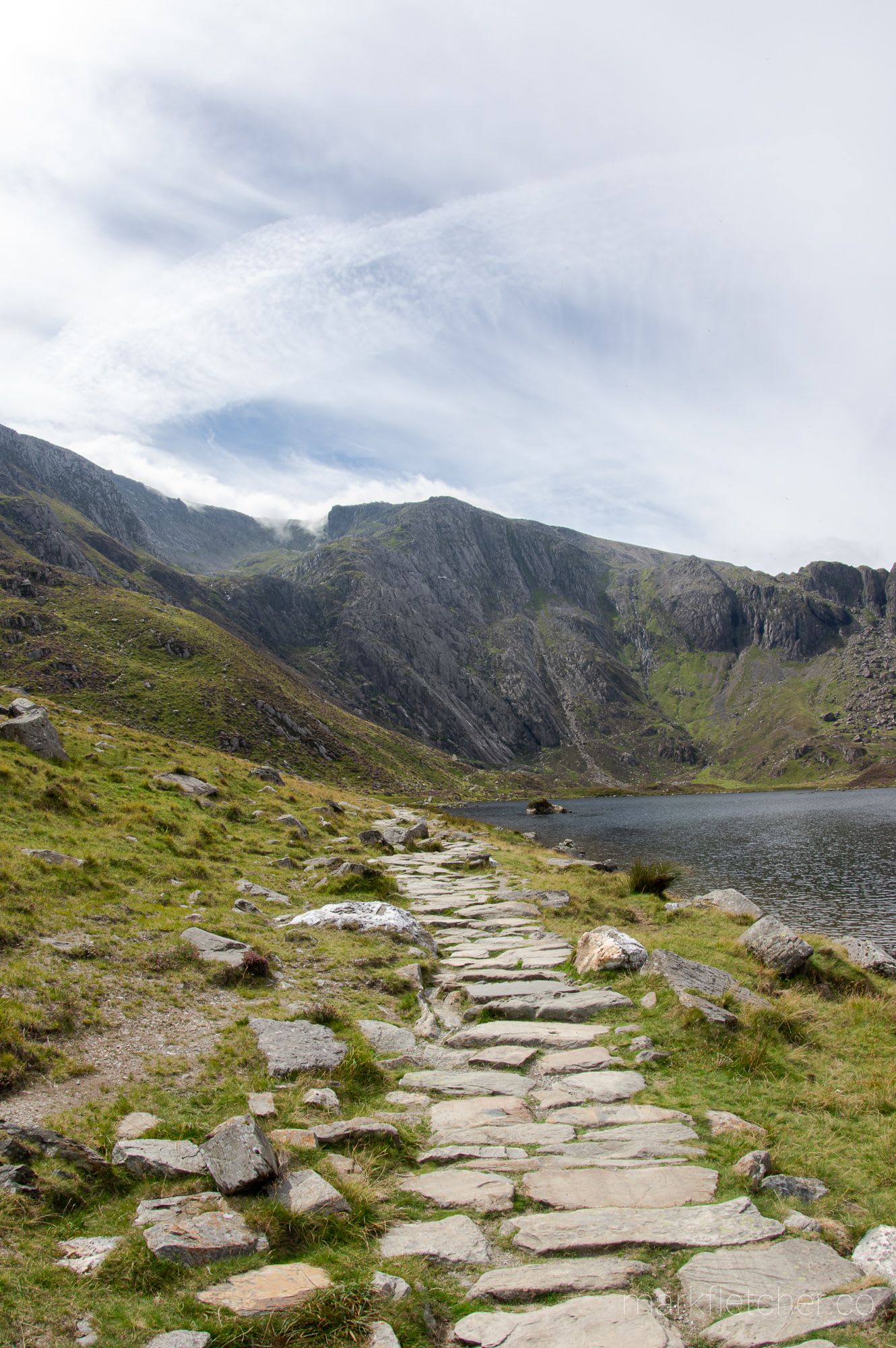 ---
Conwy Castle
Another day, another destination. We headed to Conwy, and visited the castle. I love to photograph old castles - fragments of stonework, the time-worn textures, doorways and fireplaces abandoned in mid-air.
One of the shots below is from within a chimney that I could get to from the basement level. Standing inside and looking up, the sky was fringed by shrubs and the light backlit layer after layer of spider's webs.
Pictured in the fourth image is my wife, my mother-in-law Jane and my brother-in-law Tim, good people all. I love you guys!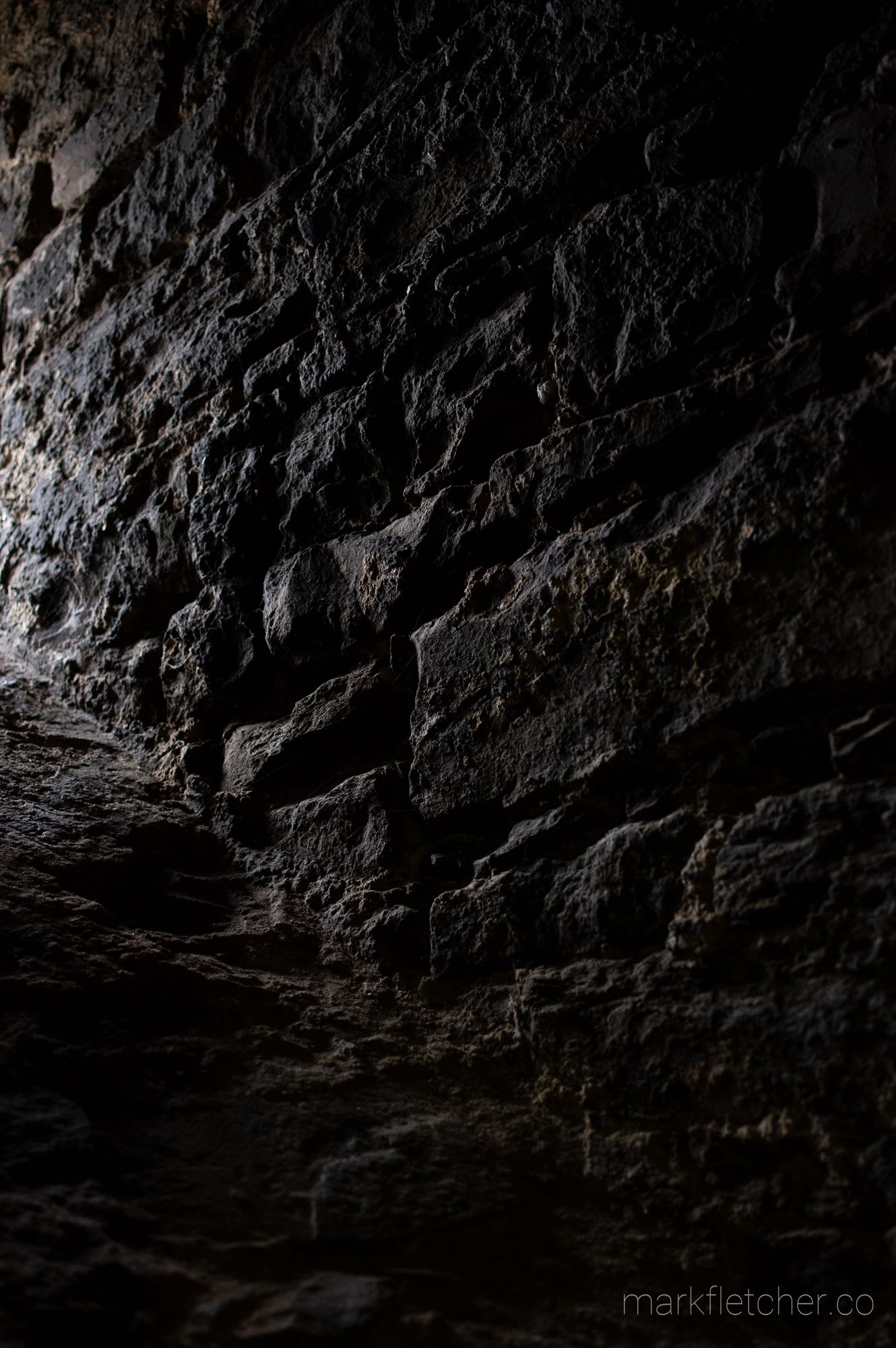 ---
Bodnant
This is a really spectacular place. We'd had a strange day, between things and places. We got to Bodnant quite late in the day and didn't have lots of time there, but the day was still and quiet and the gardens were peaceful. It's a vast (80 acres) of astonishingly varied and landscaped gardens, comprising colourful borders, majestic trees and terraced gardens.
There was also lots of lovely reflective water...perfect for reflecting a jumping Tim.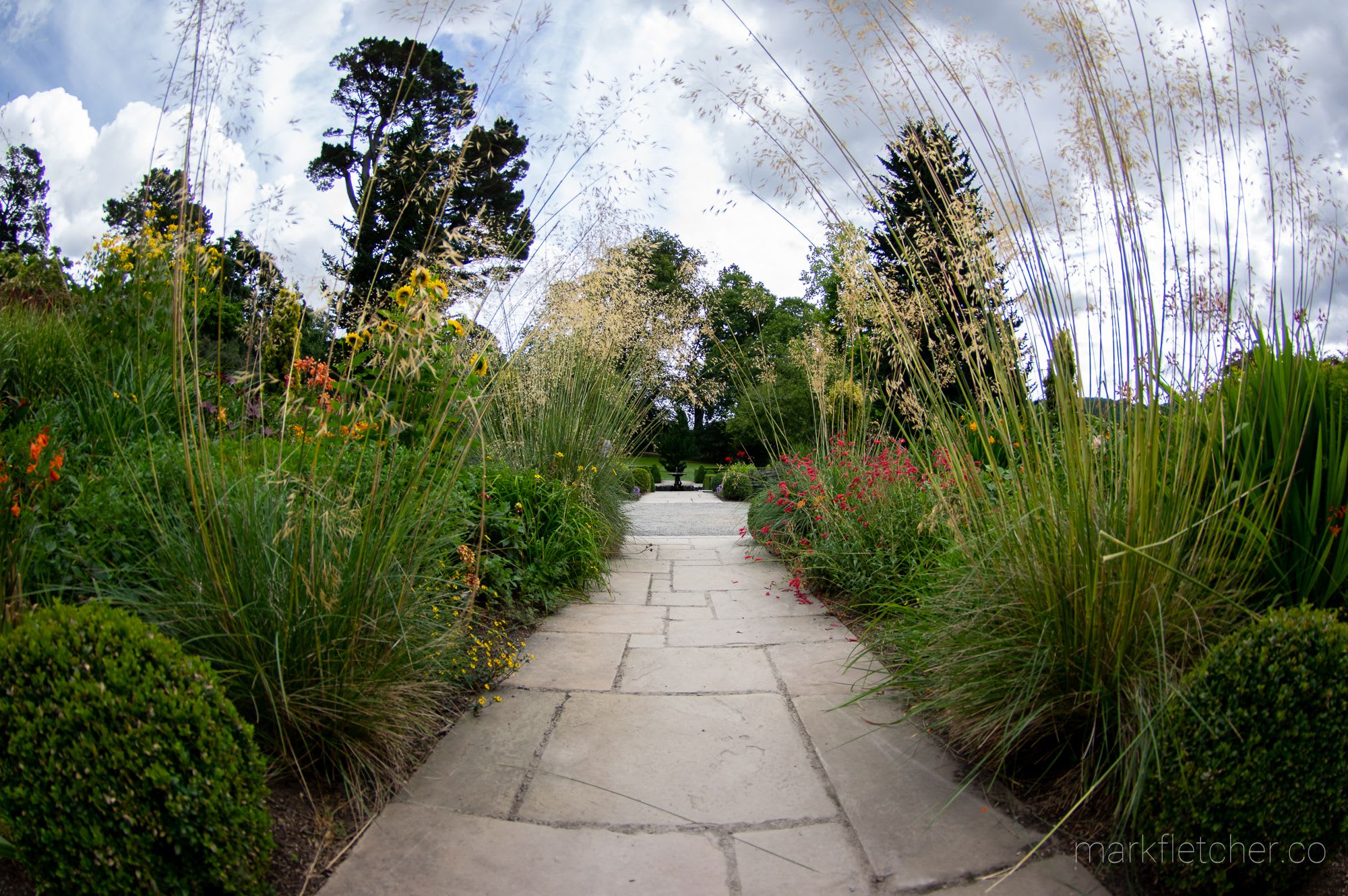 One of the things that I loved the most about Bodnant was the variety - the two photographs below show some of the range...from a formal Italianate garden with the Pin Mill, to the dappled woodland paths in the glades.
The Pin Mill is a fascinating building - it's actually from somewhere else, being built in the 1700s, falling derelict, and then moved to Bodnant in the late 1930s. It seems far too beautiful to match its original function of a pin factory.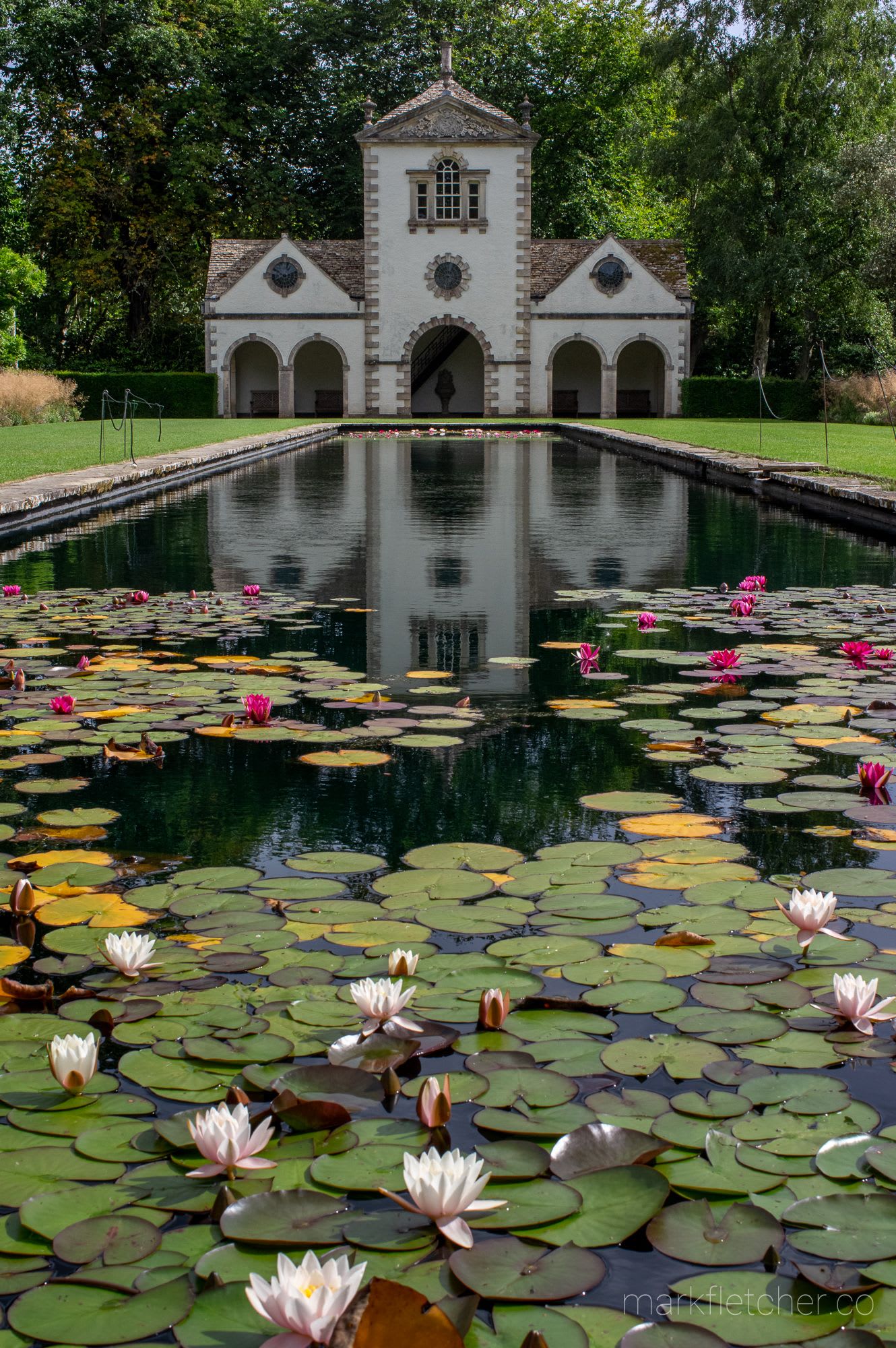 You can find out more about Bodnant by visiting the National Trust's webpages, which also has information about visiting.
---
St Winefride's Well
When you see a signpost that reads St Winefride's Well, there's a certain compulsion to follow it. So, one drizzly morning, we did - and found ourselves at an ancient pilgrimage site. It's said to have healing waters, with claims of success from the Medieval period to the modern day. Healing or not, the water runs exceptionally clear.
So the legend goes, Saint Winifrede was a 12th century virgin martyr and daughter of a chieftan, who was beheaded by Caradoc because she refused his advances. Where her head fell, a healing spring welled up - and she was restored to life by St Bueno who then 'chastised' Caradoc to death by invoking heaven.
In modern times, the well's supply was interrupted by mining activities, so the water that flows today isn't quite the same as it was in medieval times.
Legends aside, it's a fascinating place to visit - an outstanding example of a pilgrimage well, with time-worn and ancient-graffiti'd walls. It's well worth (No pun intended) the small admittance fee.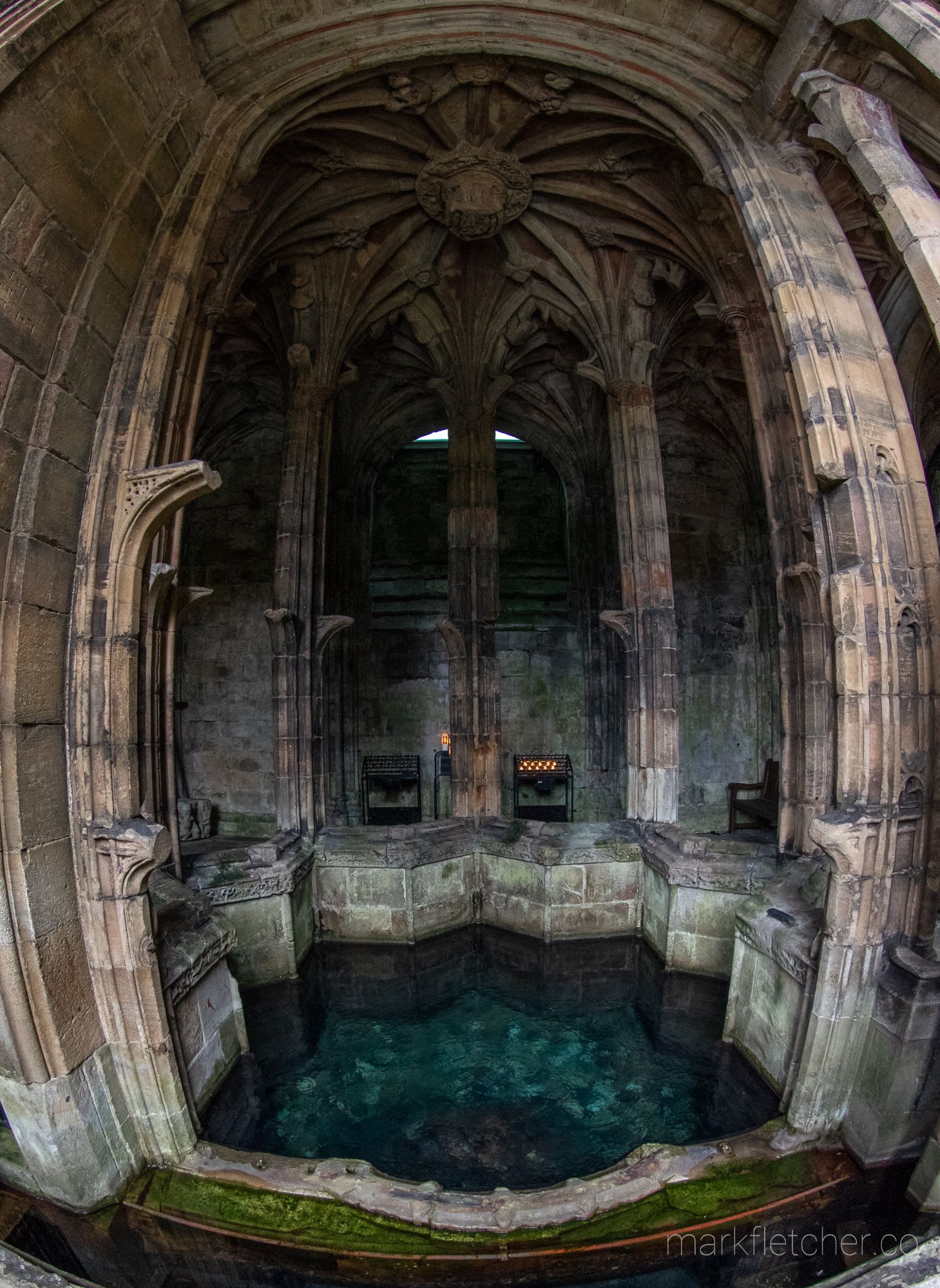 ---
Bala Lake Railway
Running alongside Wales' largest natural lake and following a former branch line, the Bala Lake Railway is a heritage railway that celebrates the local quarry engines. The weather was beautiful, and we had a charming steam-powered trip along the lakeside, enjoying the views and weather, from Llanuwchllyn to Bala.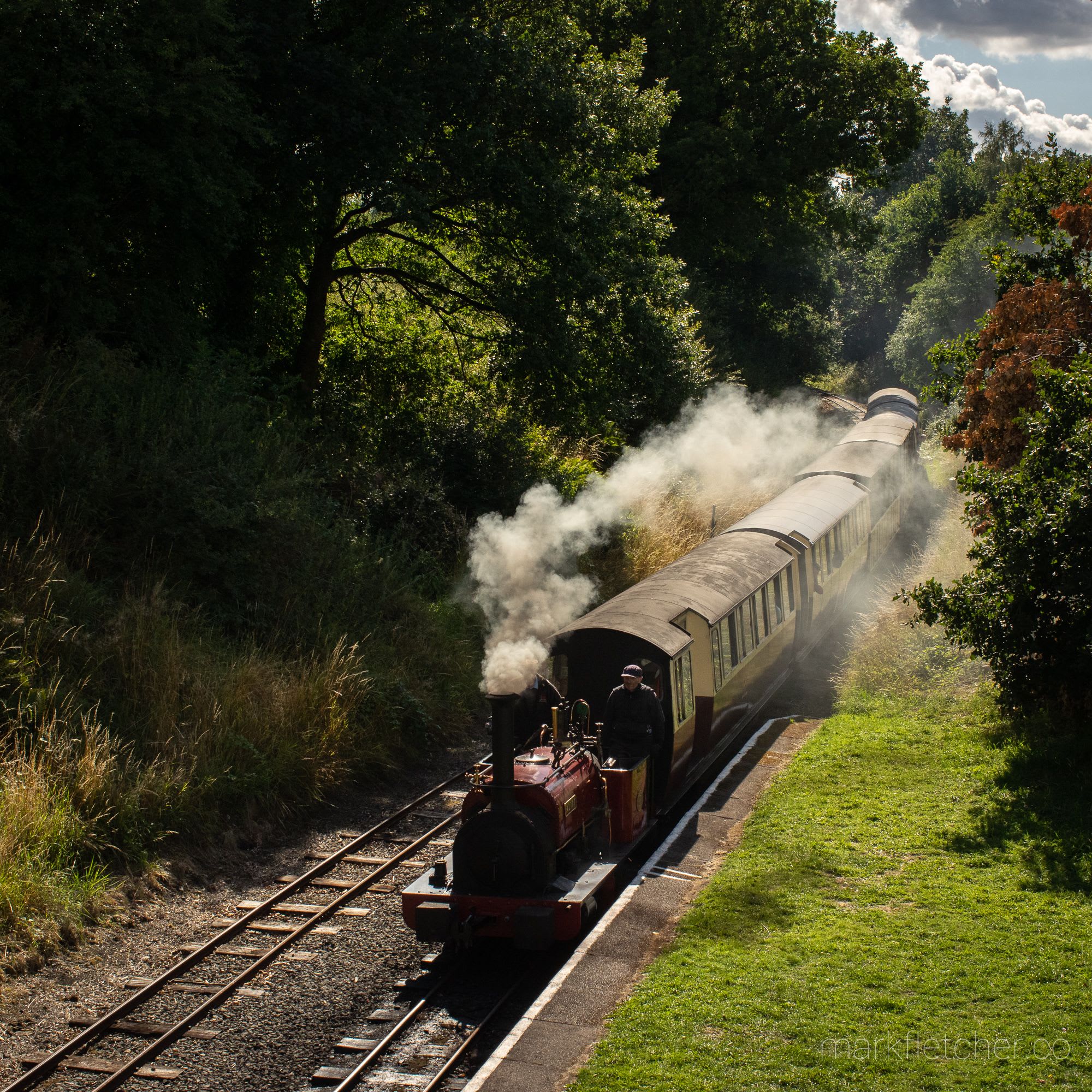 I really love heritage railways - the smells, sounds and old machinery are beautiful to see and fascinating. I sort of wish I'd been alive to see England's railways in their heyday, when steam was king! There's also something very satisfying about how mechanical all the old signals were - wonderfully tactile.
Like all good railway museums, there was also an old London bus parked up, unmistakably red.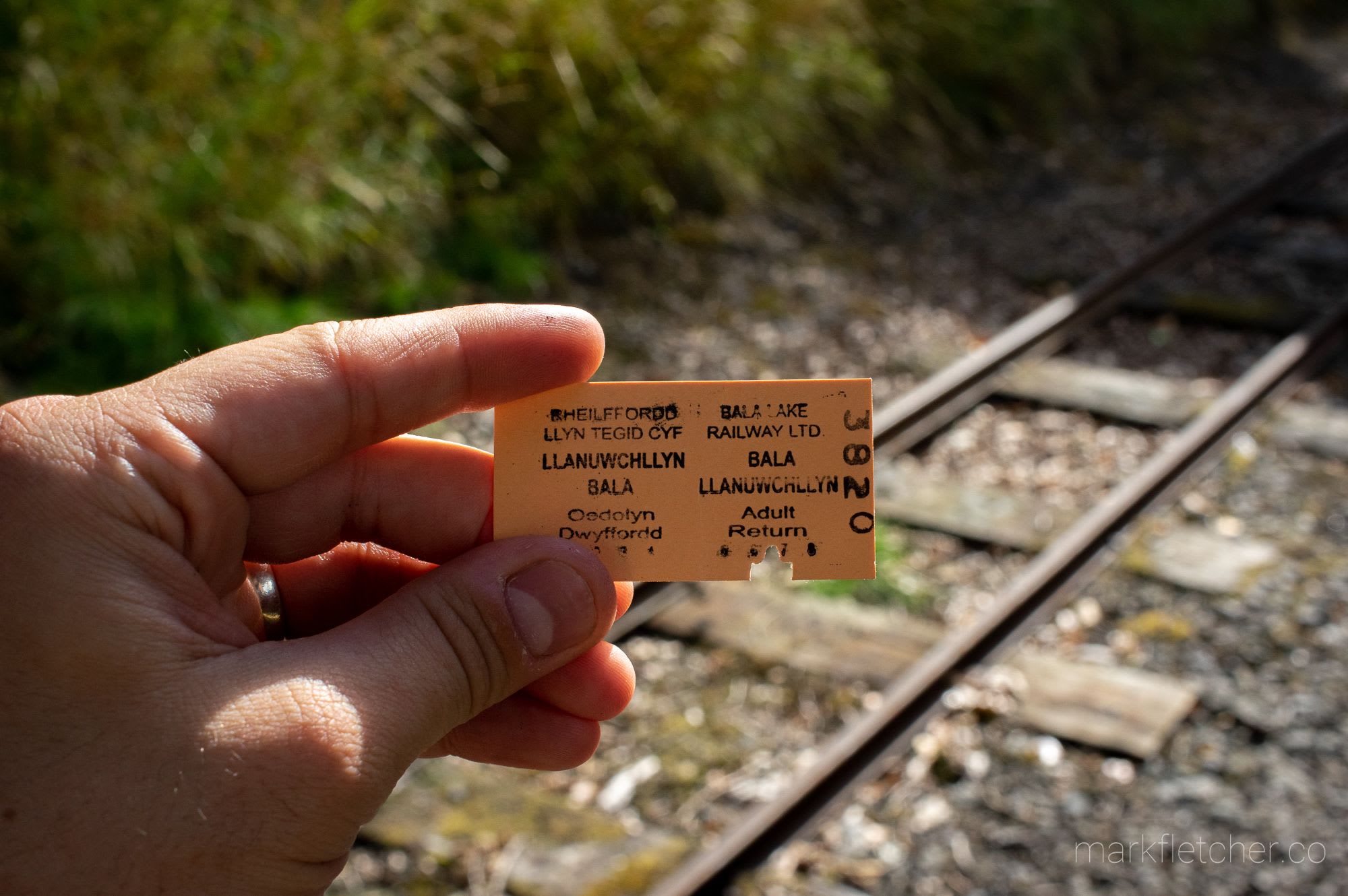 For more information on the Bala Lake railway, and to enjoy a lakeside train ride yourself, visit their website.
---