A long awaited holiday to a distant destination - for us, travel abroad is still a treat. This trip in September 2018 was an amazing experience with some of the treasures that Sardinia has to offer.
Sardinia is an Italian region and the second largest island in the Mediterranean. We stayed within a small area, largely the Oligiastra part of Nuoro. It's a rugged, wild place with beautiful beaches, mountains and dramatic canyons. We were based in Baunei, a village situated high in the mountains and beneath a plateau called the Golgo. The road up to the village is switchback after switchback - lots of fun if you enjoy driving in the slightly chaotic way that seems common on Italian roads!
The village of Baunei is charming - sleepy, quiet. It also has its fair share of empty properties, such as have become common as rural areas have depopulated. The sun-faded wood and dusty interiors are photogenic, although I always wonder what these places were like when they were busy with life.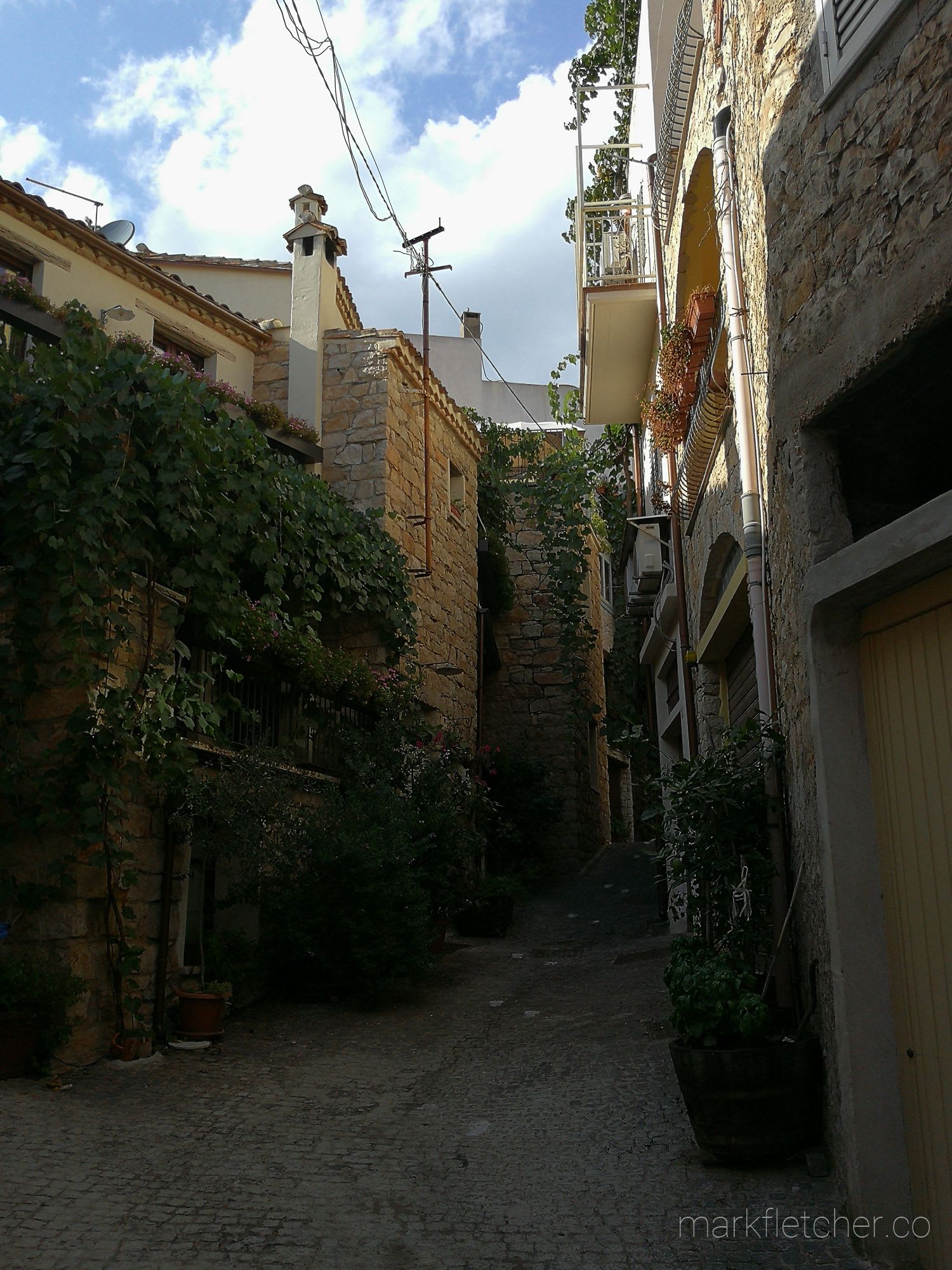 ---
A must-do activity on a visit to this area is to take a boat trip along the rugged coastline to the stunning beaches. We used Fuorirotta Charter and caught the boat from the charming seaside town of Santa Maria Navarrese. The boat beach-hops along the coast, stopping at various bays and inlets to allow you to see the landscape and relax on the beaches.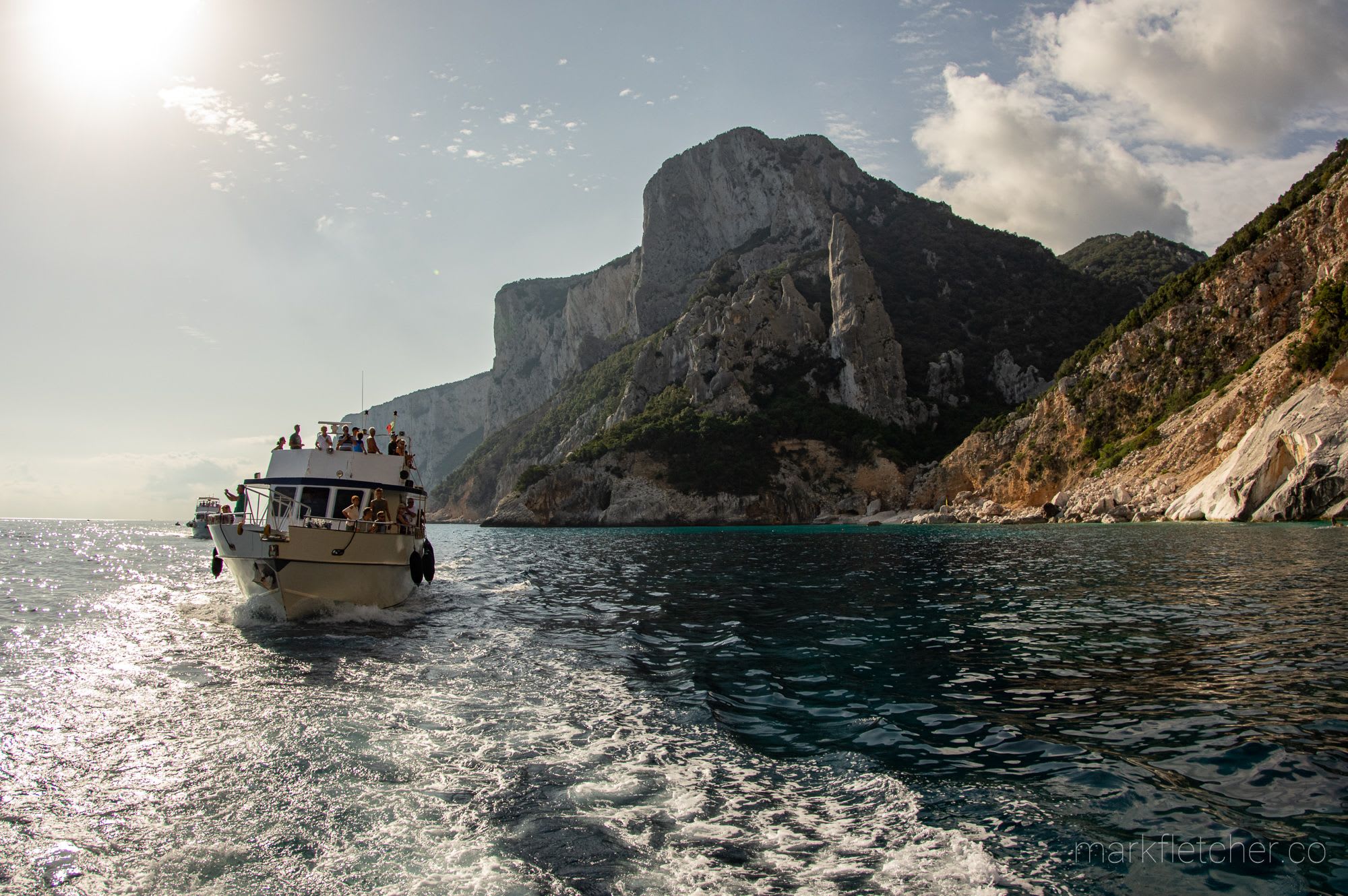 It's not unusual to look in a brochure or at photographs of a beach in a place like this and think "that water colour is surely edited to make it so blue" - well, I can assure you that the water colour is eye-poppingly blue. It looks fake in person, all thanks to the white crystaline quartz sand that makes up the seabed and beaches.
The water is still, warm and deep azure. We swam, and rested on the beaches beneath the dramatic cliffs. I explored a little, finding coves, arches and gnarled trees.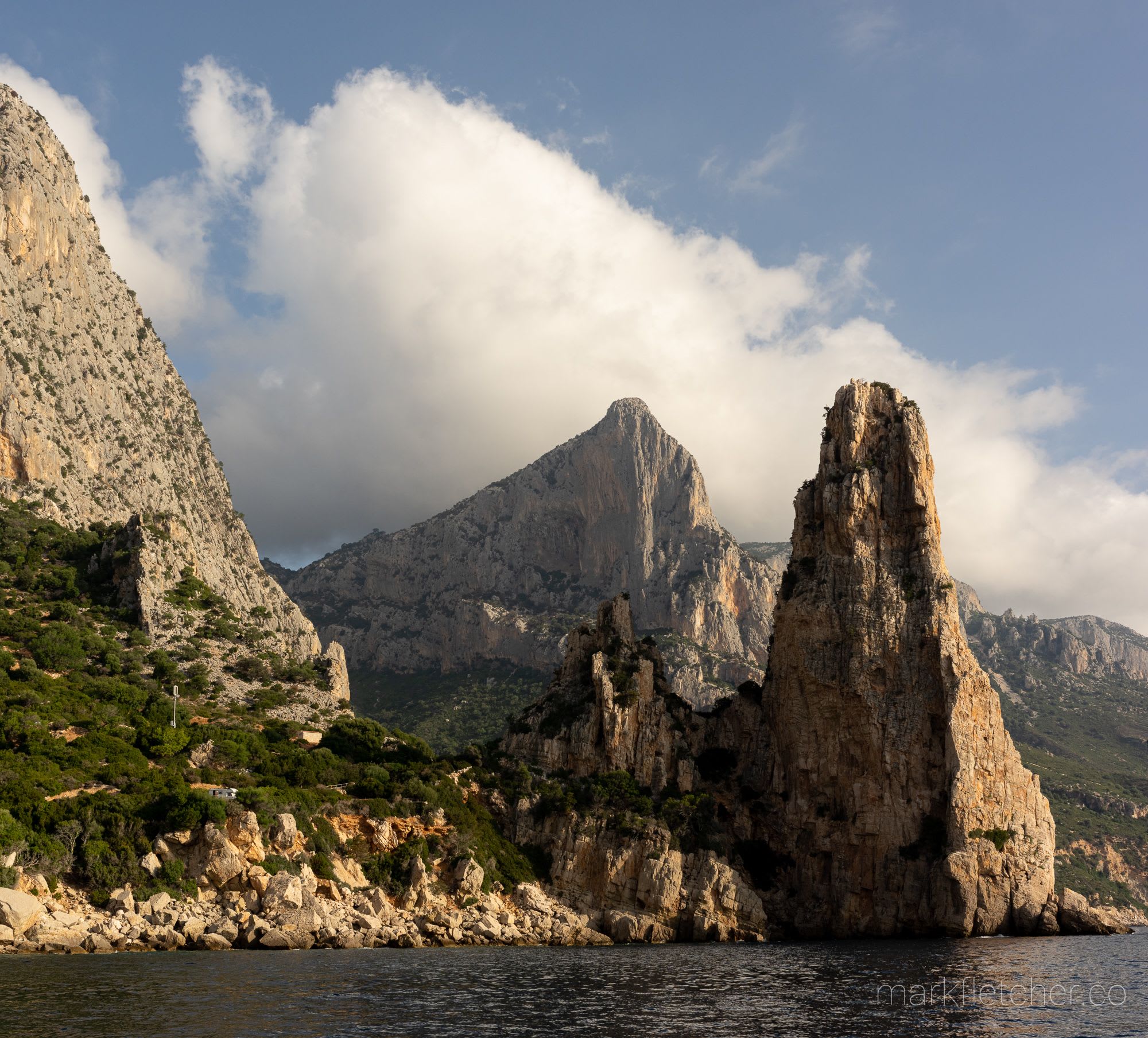 ---
We hiked from the mountain pass Ghenna Silana to Gola di Gorropu, a deep and striking canyon up in the mountains. It's claimed to be Europe's deepest - with 400m of vertical cliffs leaning over the gorge below. It's dizzying to look up - all sense of scale is lost. The bottom of the gorge is a mess of boulders, stunted trees and cracked rocks, and it's necessary to scramble and use your hands to climb up through the gorge as far as you're able (before ropes are required). The photographs below don't convey the sizes - one features Jo, showing just how large the geography is.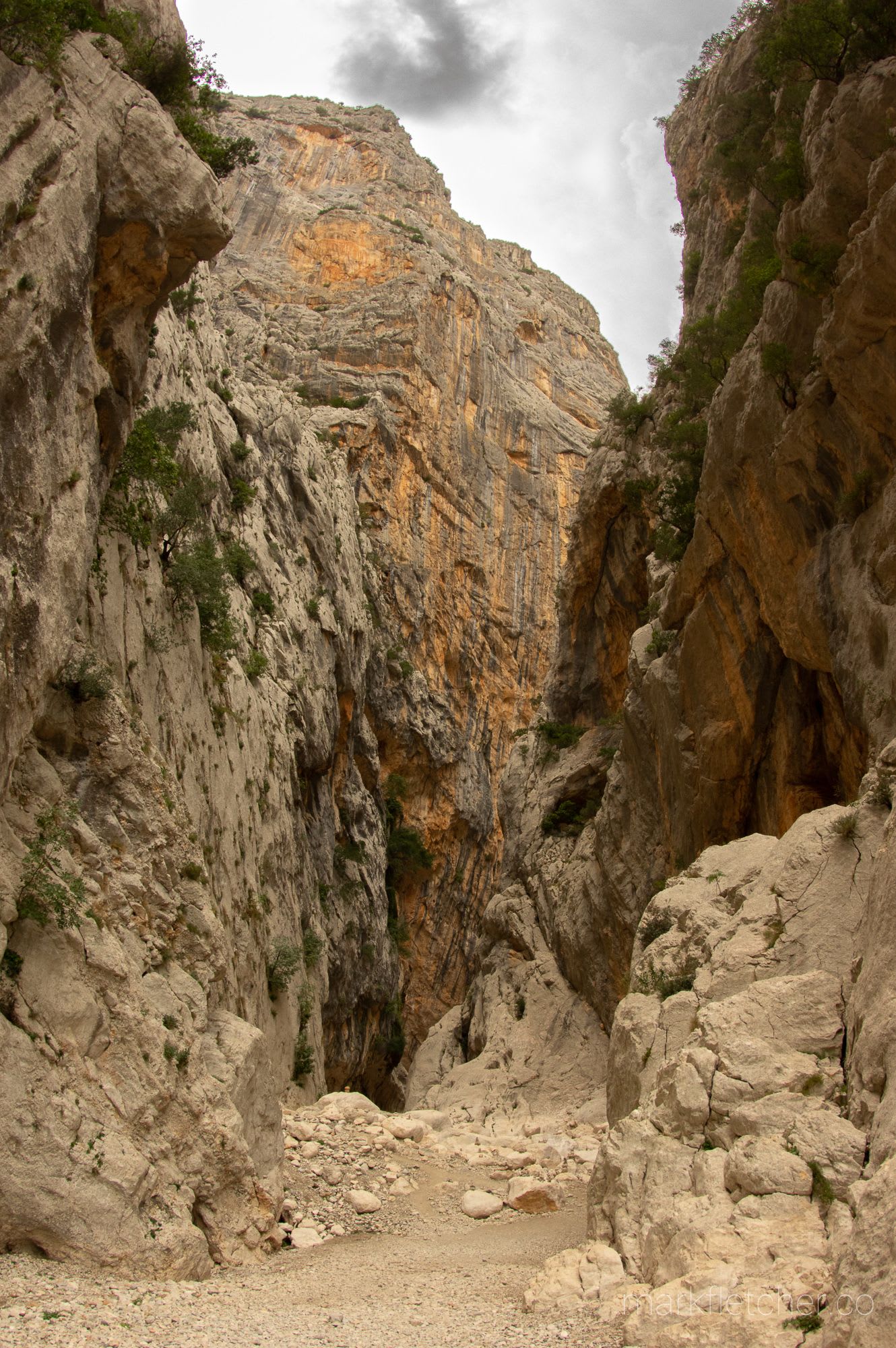 We explored as far as we could, before the boulders out-did us, and then hiked back through the gorge to the trailhead. We'd paid for transportation on the way out - being picked up by a 4x4 - as the climb back up to the mountain pass would have been particularly grueling!
Beyond the gorge, we were treated to beautiful, wild views and quiet trails. Red and white stripes on tree trunks and rocks guide us to where the vehicles picked us up. The drive back up the dirt tracks was wonderfully chaotic - bumpy and bouncy! There was a hairy moment where the driver had to reverse backwards towards a precipice to get around a particularly tight hairpin. It felt terrifying, but he must surely have done it dozens of times a day...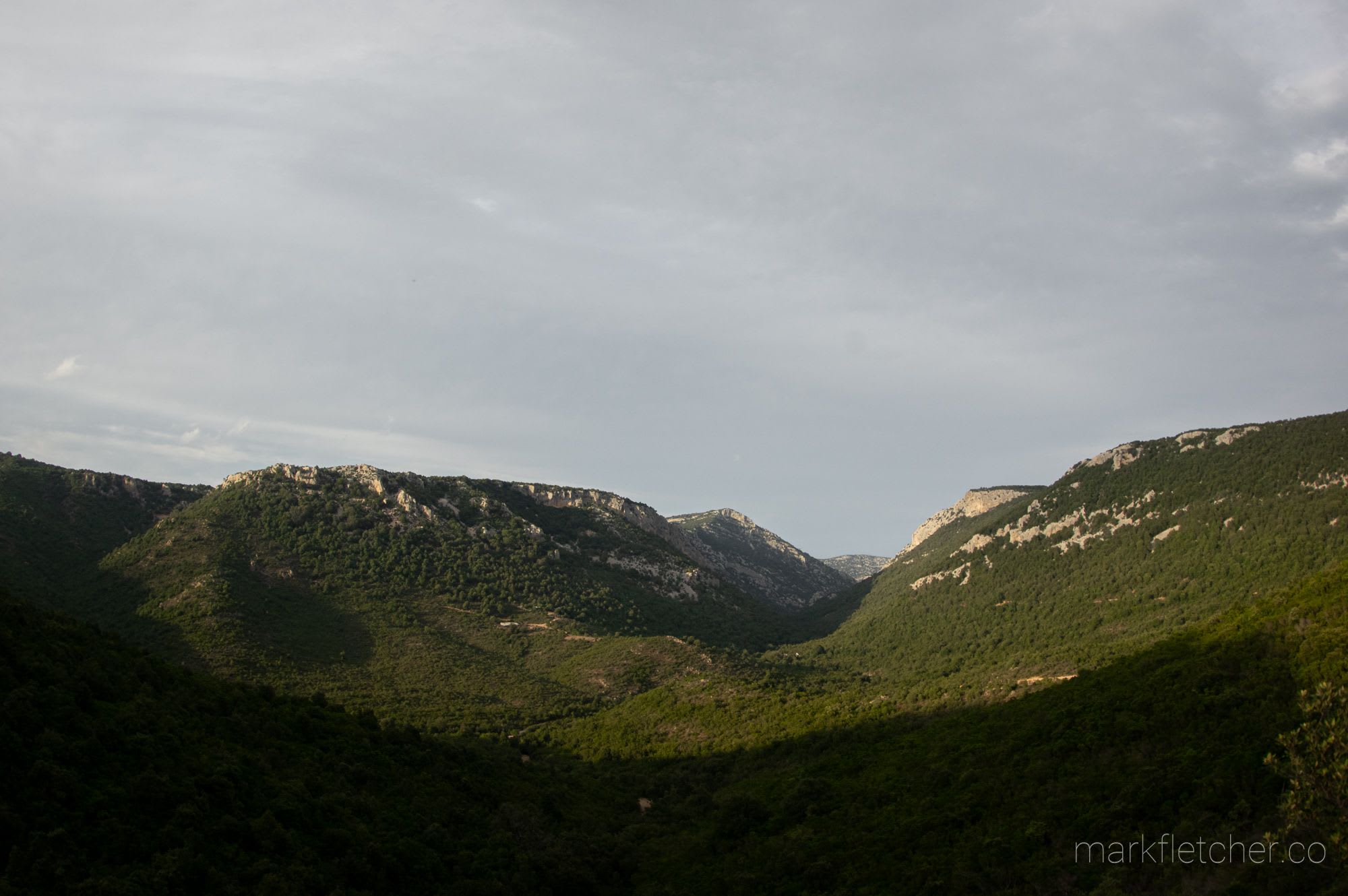 ---
The next day, we took a trip on a land-train called the Trenino Supramonte, taking us up beyond Baunei and onto the mountain plateau called the Golgo. It's a wild, historic place. Sardinia is dotted with Nuraghe, prehistoric structures left behind by an ancient Sardinian people called the Nuragic, around from between 1900 and 730 BC. The Nuraghe are mysterious towers of stone, in varying levels of completeness - there's a sense of mysticism about them, left from times long ago. There is no agreement on what they were for, whether it was defensive, domestic or something else entirely.
"As Piscinas" - the pools of Golgo - are an unusual feature in this karst landscape, a place where water can be found year-round. They've been used by shepherds and herdsmen through history, dating right back to the Nuragic peoples of prehistory. In this landscape, water is scarce in the summer - so these pools are a lifeline. They're also quite beautiful; a peaceful place.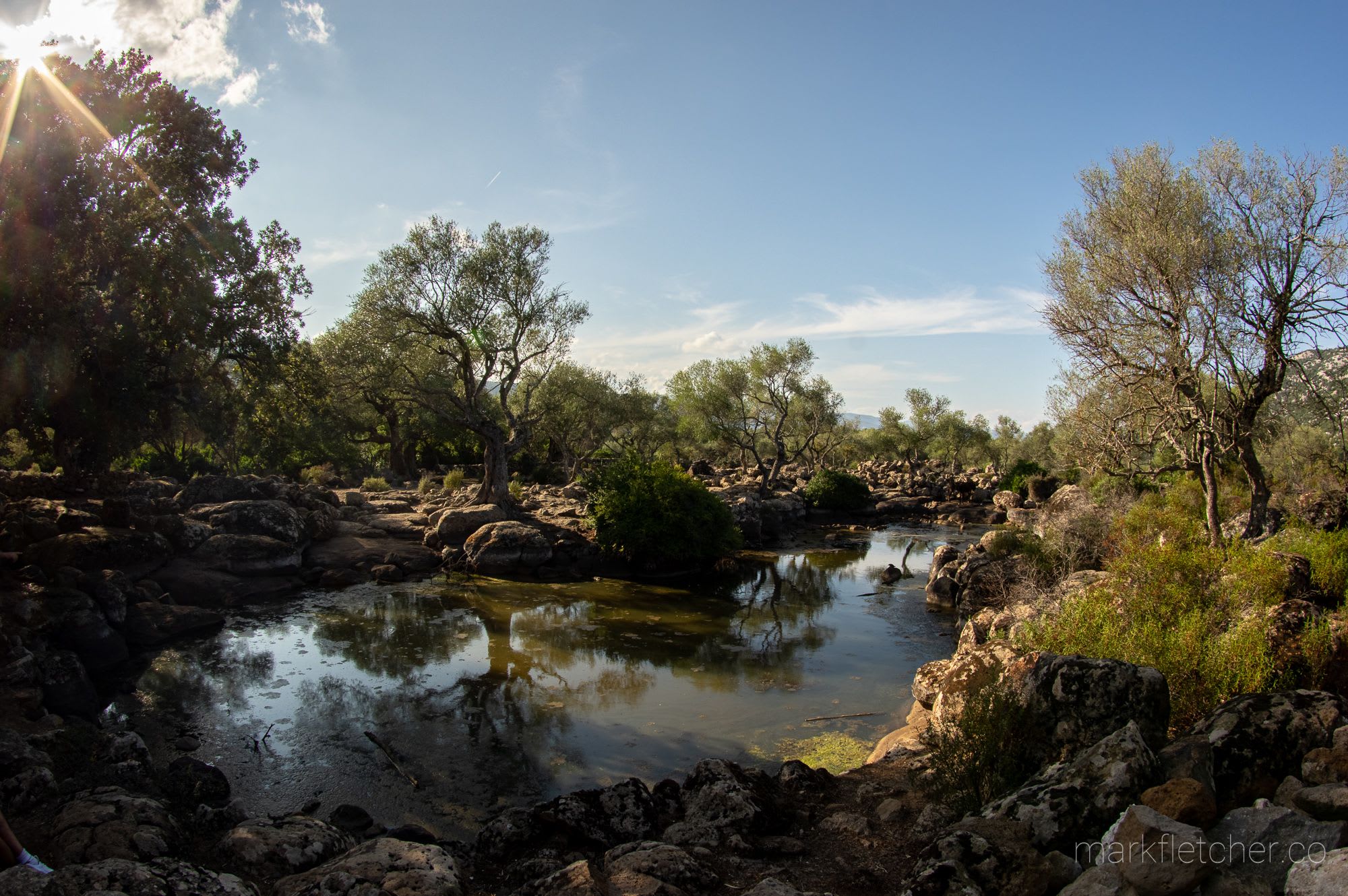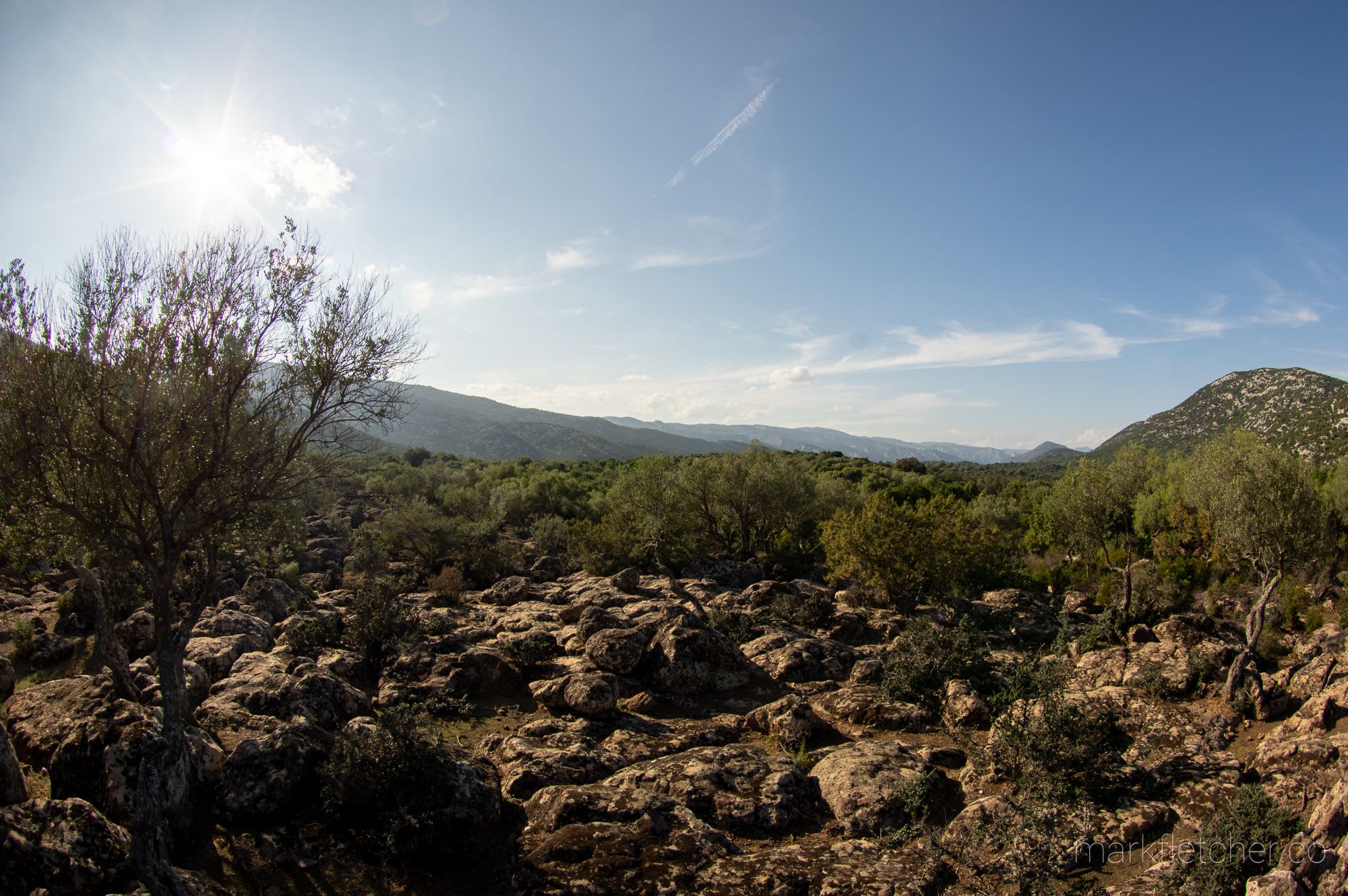 We came to a church on the plateau (Chiesa di San Pietro al Golgo, the church of St Peter of the Golgo), looking more like something from a spaghetti western than an Italian mountain region. Nearby is a grove of ancient wild olive trees - truly vast in size and captivatingly twisted and gnarled. The oldest is said to be more than 4000 years old.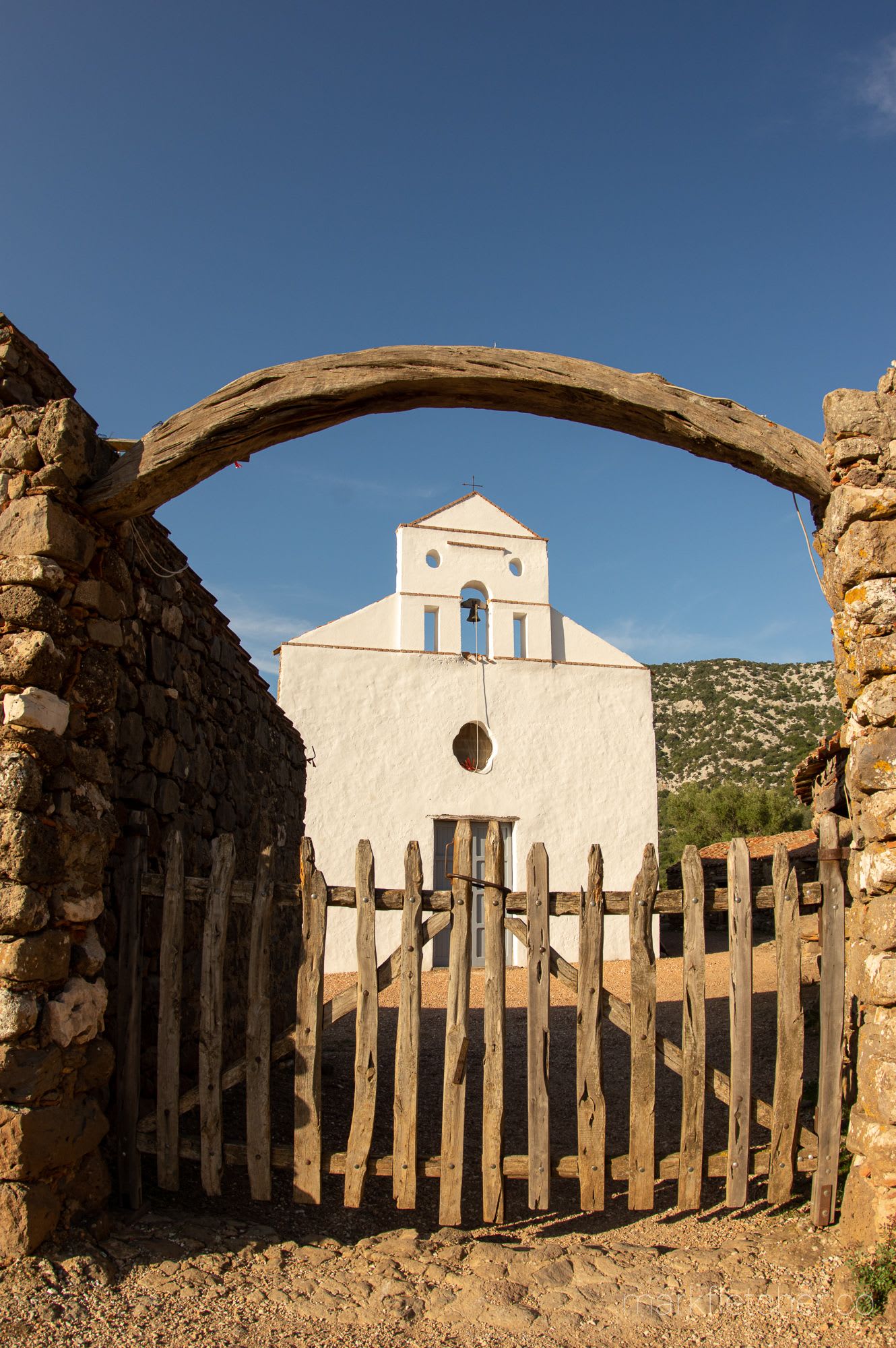 Finally, the train took us to a Refugio where we could buy drinks, and see some ancient herdsmens shelters (amazing piles of twisted, sun-bleached juniper branches with flat 'hat' roofs). We'd seen them when hiking to the Golo di Gorropu, but had not known what they were. We also met a local - this beautiful kitten, playfully hiding in an ancient olive tree.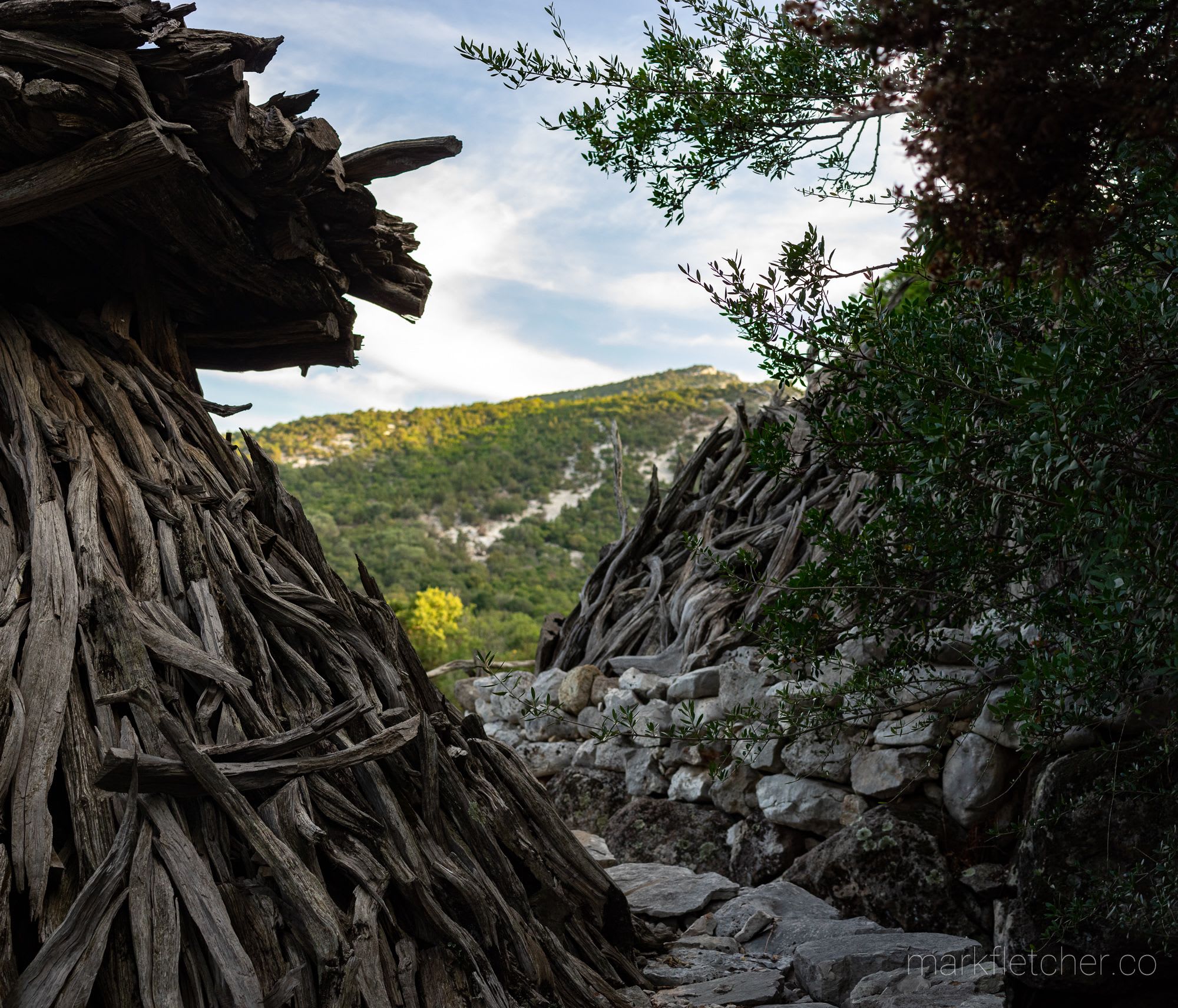 The final sight of the day deserves a bit more space to be seen - Maschera di Pietra di Golgo, the stone mask of the Golgo. An anthropomorphised natural rock formation, rather than anything carved, this unmistakable face stares out across the valley at a Nuraghe beyond. It's almost all the more wonderous for being natural rather than man-made.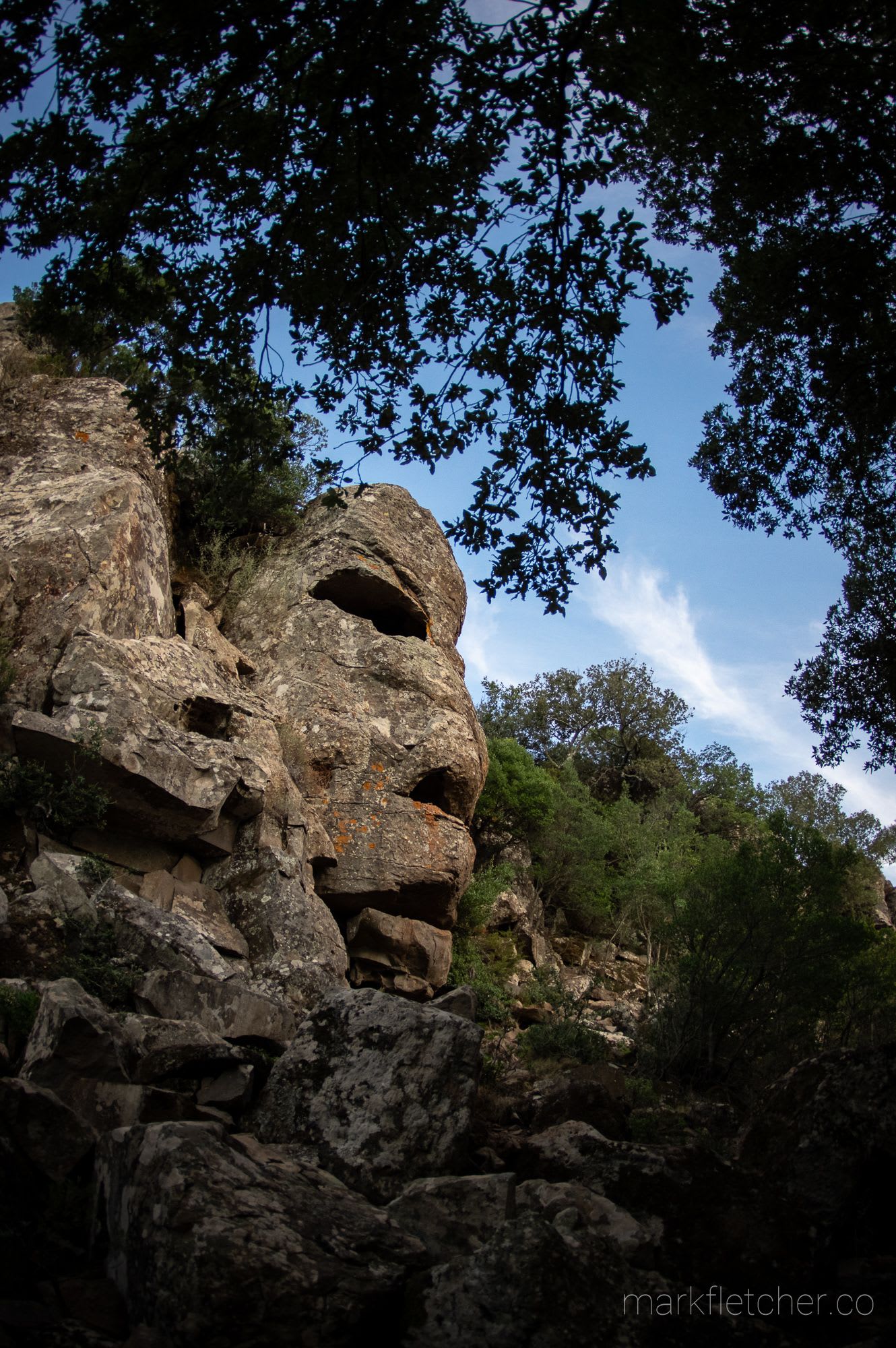 ---
We explored more around Baunei. There was a festival happening - people arrived on the back of a flat-bed lorry, with loud music and dancing - the cause was difficult to determine as a bystander, but the ribbons stretched from the church across the plaza were eye-catching.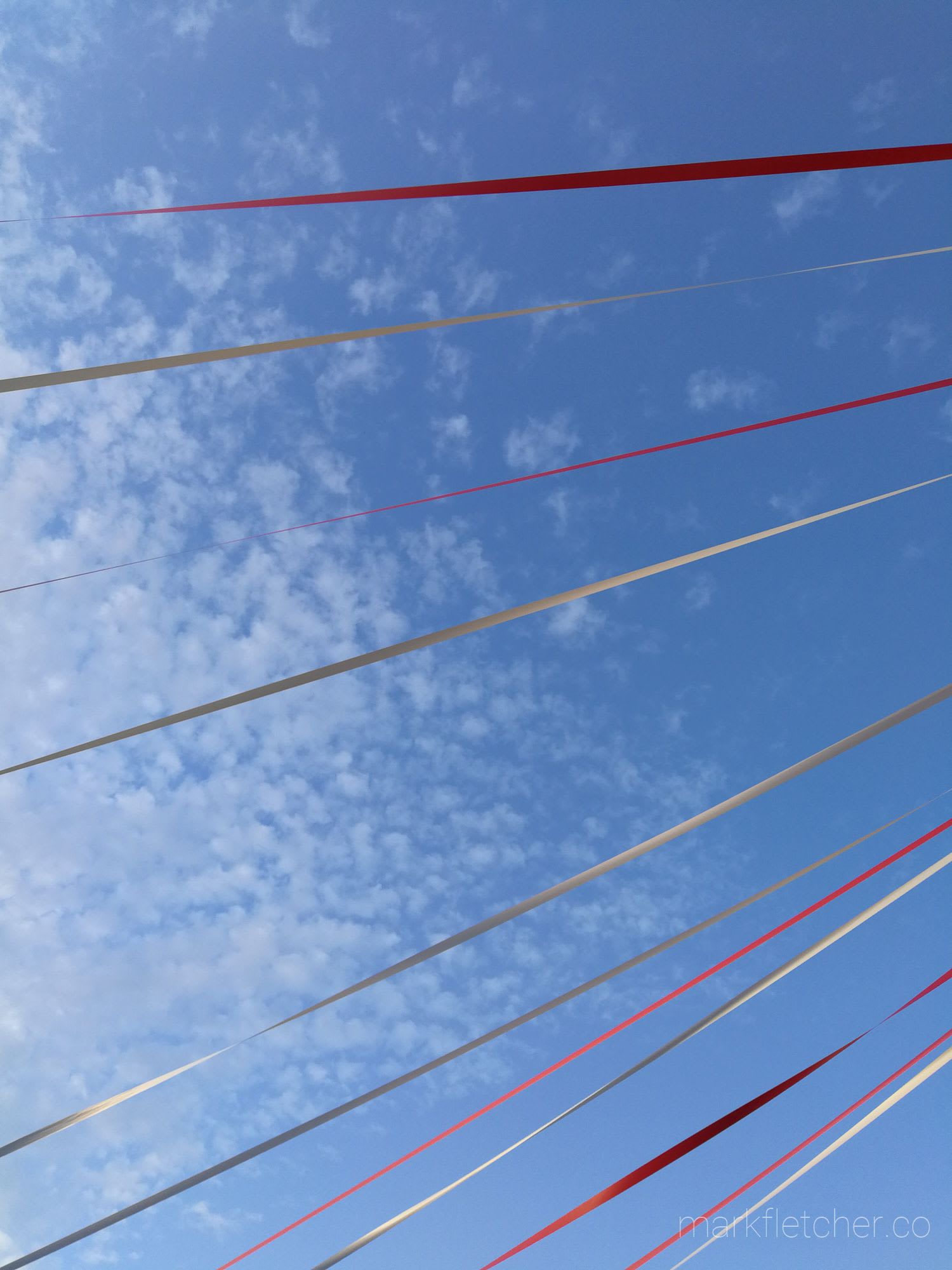 Later that night, we got late-night gelato (I know why late-night gelato isn't a thing in the UK, but I wish it was) and explored the quiet streets some more. I loved the various old doors, showing their age through texture and layers of paint.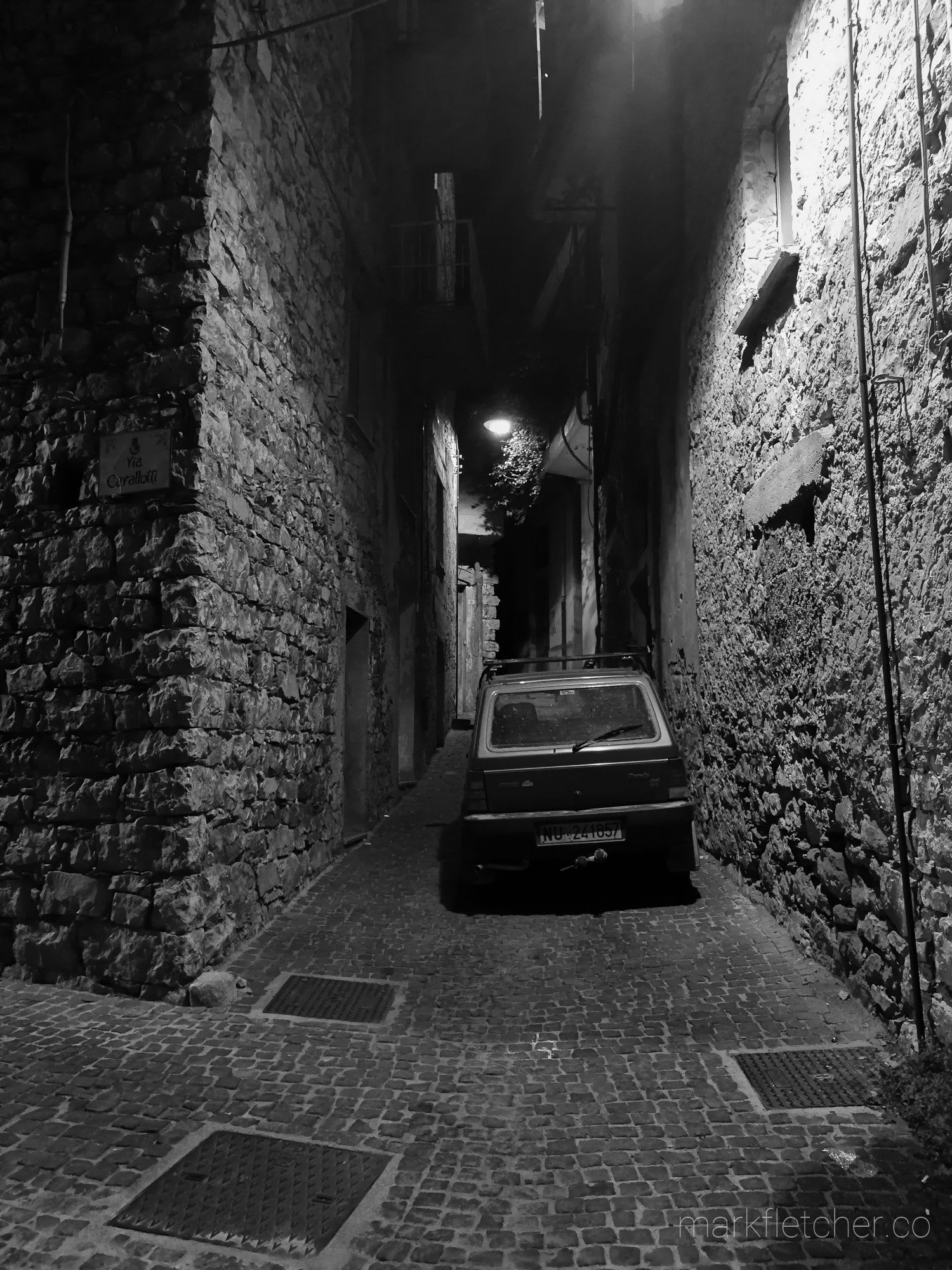 And just for a little fun - Jo and I played around jumping past this archway in the Plaza.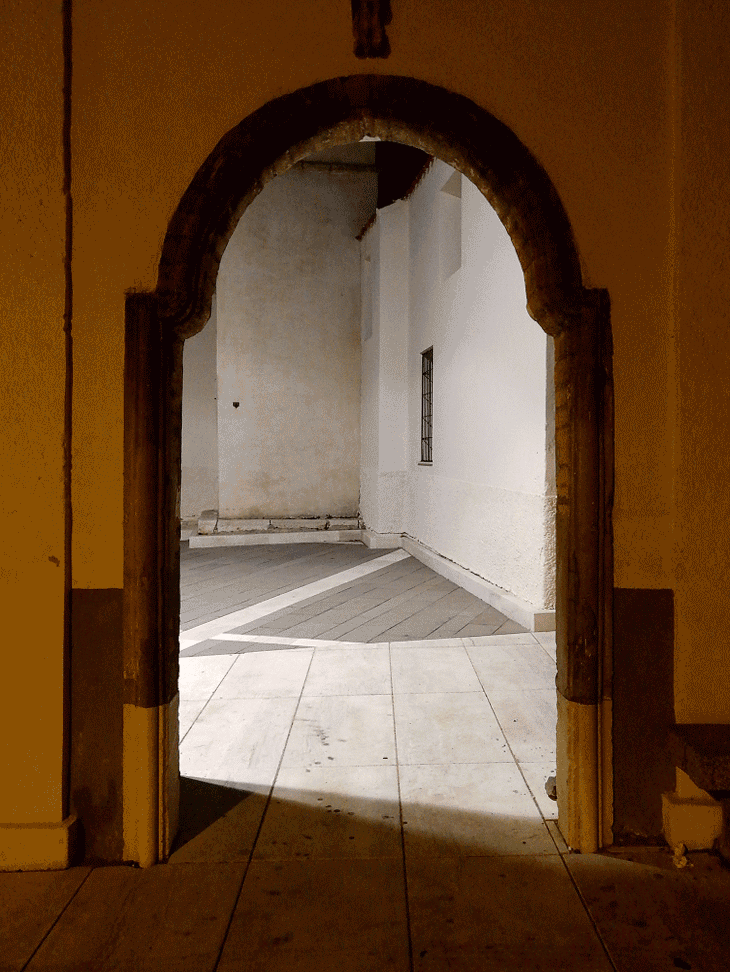 ---
On a final day, we explored a bit further afield. We hiked to see a waterfall that was marked on the map as being impressive, but it was disappointingly but unsurprisingly dry this late into the season.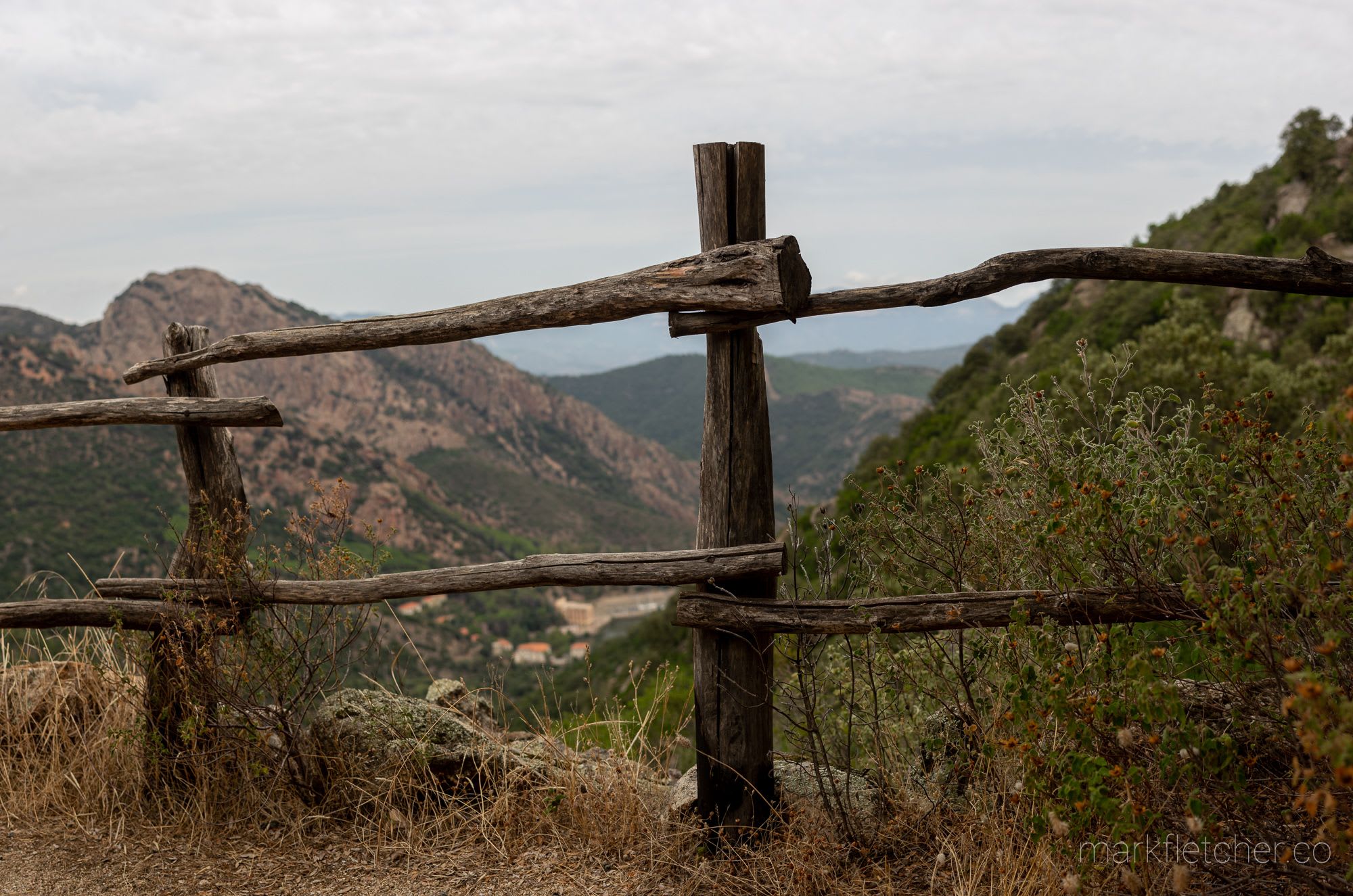 We travelled north to Orgosolo, a town famous for its political murals and paintings.
These murals were painted in the 1970s as a symbol of discontent, as Italy suffered through economic collapse. Themes of struggling against oppression, unemployment and social problems are common. As a place it had a striking atmosphere.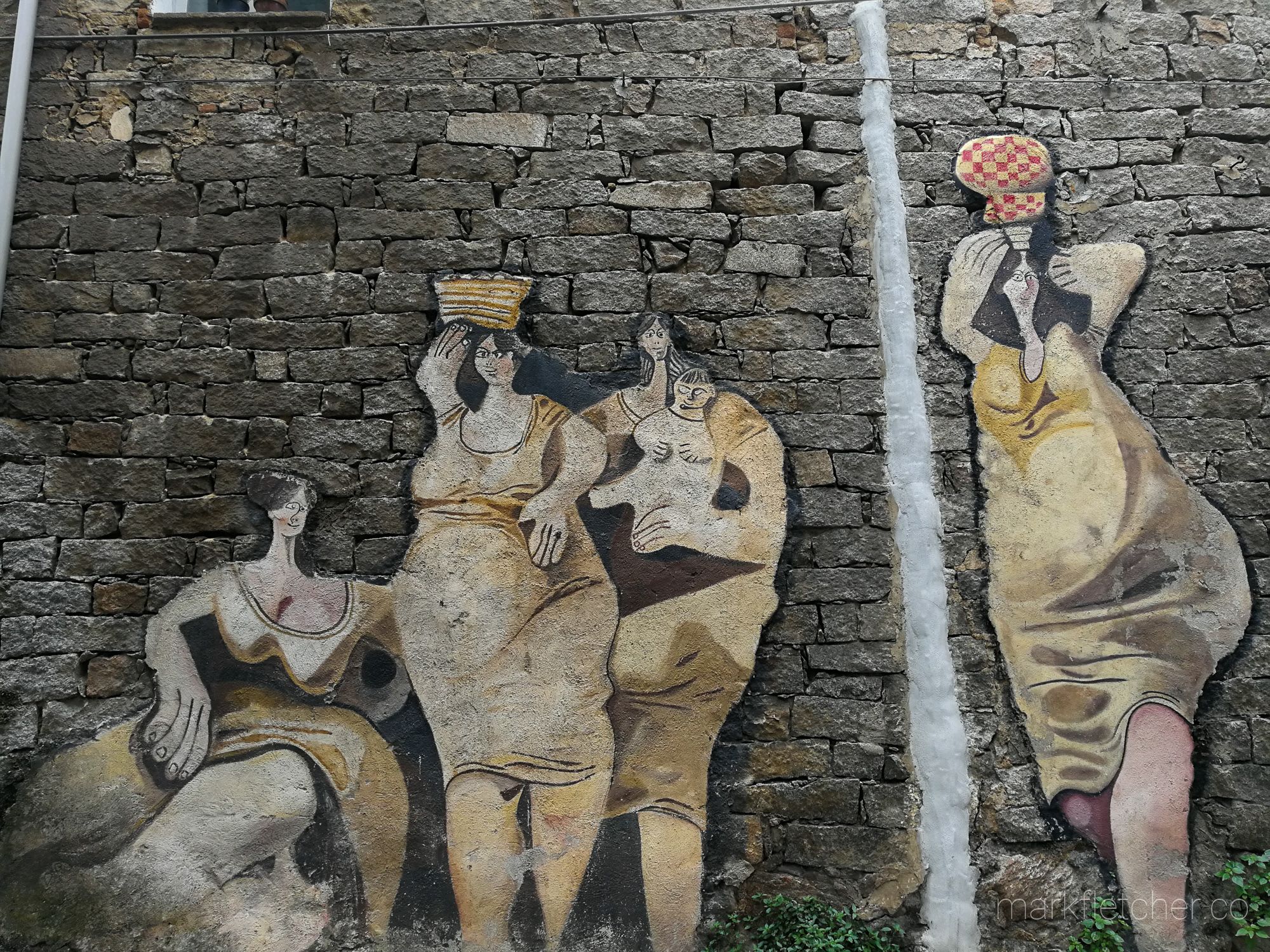 ---
Sardinia is a stunning place to visit. Friendly people, wild places and dramatic landscapes. It feels, in many ways, untouched. Outside of the main city in the area (Cagliari, where the airport is) it's quiet and rural. It's charming to explore the villages and mountains of the region where we stayed, and I would love to return one day and explore more (after all, we hardly scratched the surface of this giant island).
You can find out some general tourist information on the Sardegna Turismo website here.