Day two of our Scottish adventure began with a nice long lie-in – something I haven't done in a while! Today was the traditional post travel relaxation day, so we had no firm plans to go anywhere other than for a walk around the estate.
Down the hill from the house is a small orchard and a little summerhouse, dating from around 1910. It was at this point we started getting harassed by flies, midges and clegs. How lovely!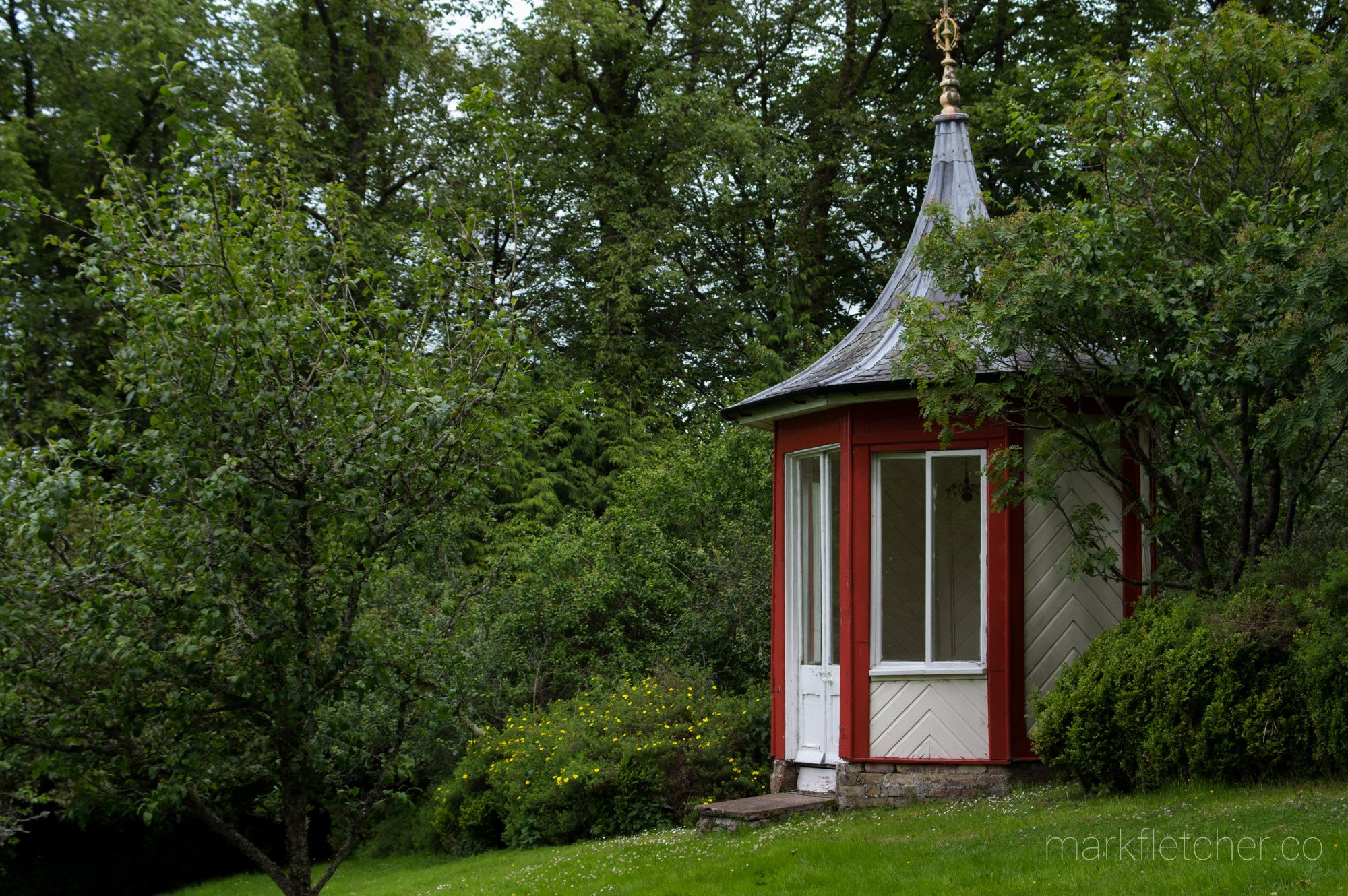 Up the hill from the orchard, an old iron gate leads to a track that runs to the road.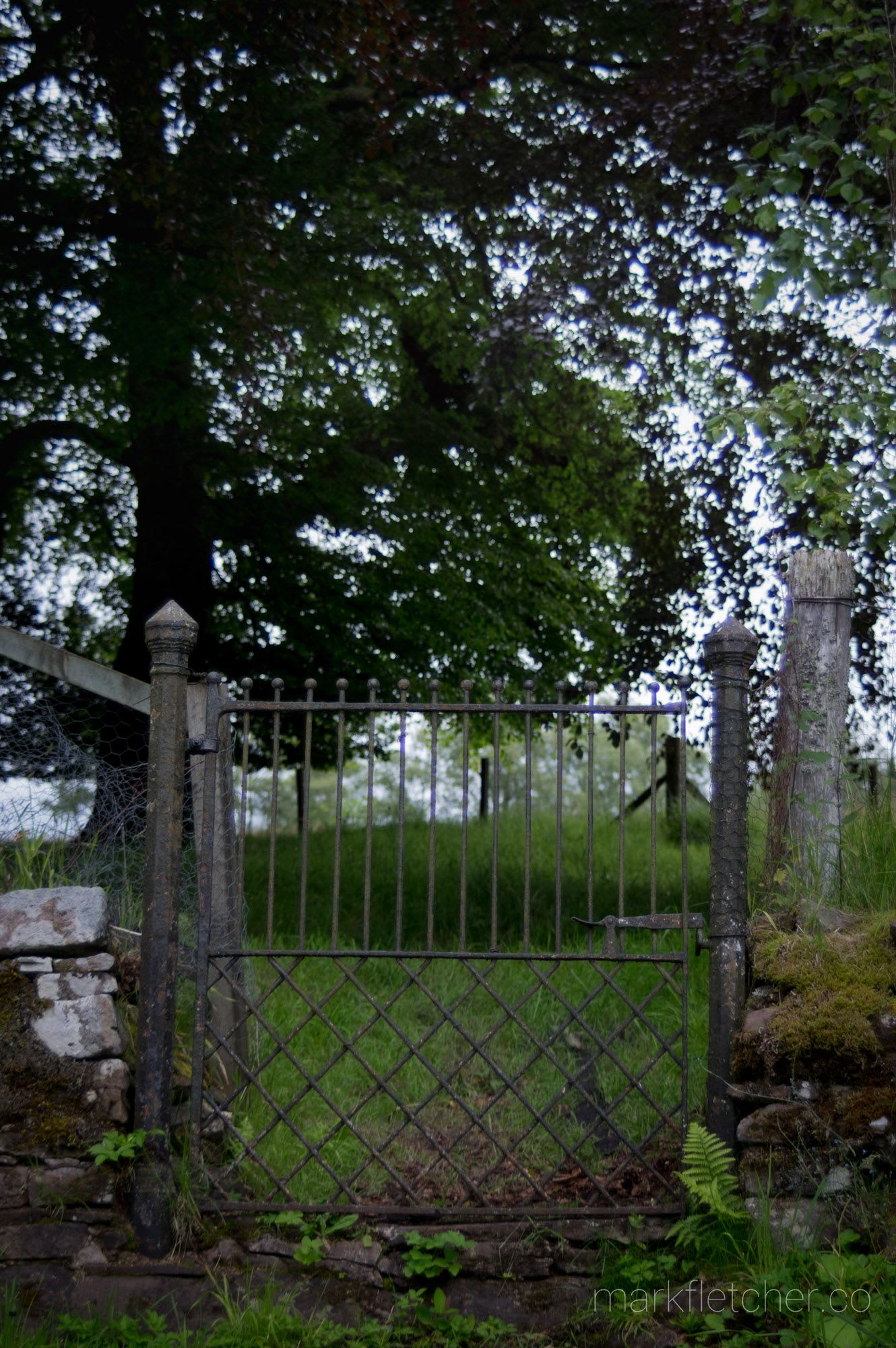 The track that runs across the estate is flanked by beautiful broadleaf trees of various species, and tumbledown dry stone walls.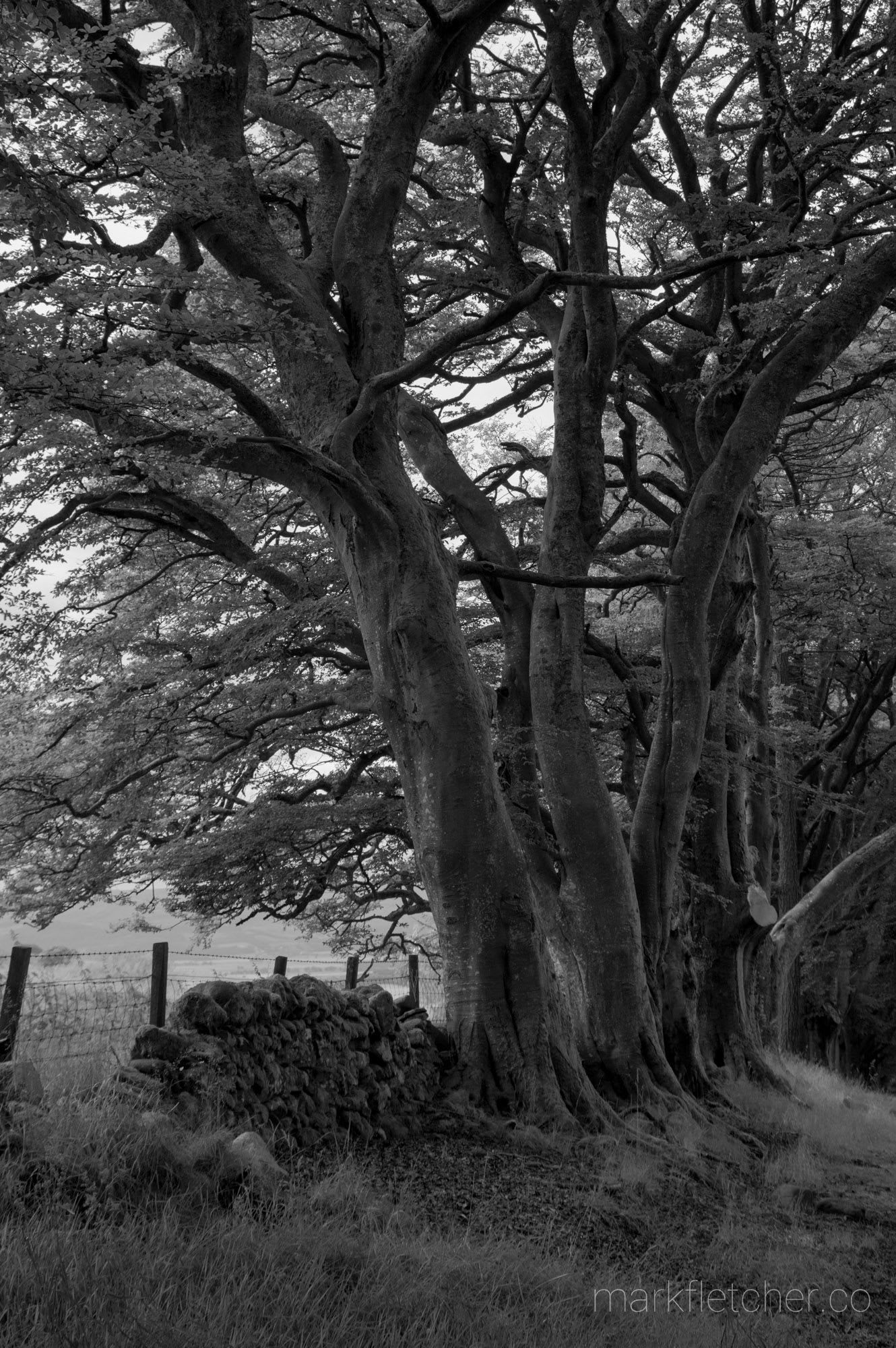 Being Scotland, there are tall pine trees everywhere. There are some pretty old larch trees around the estate, some of them covered with fine fingers of lichen.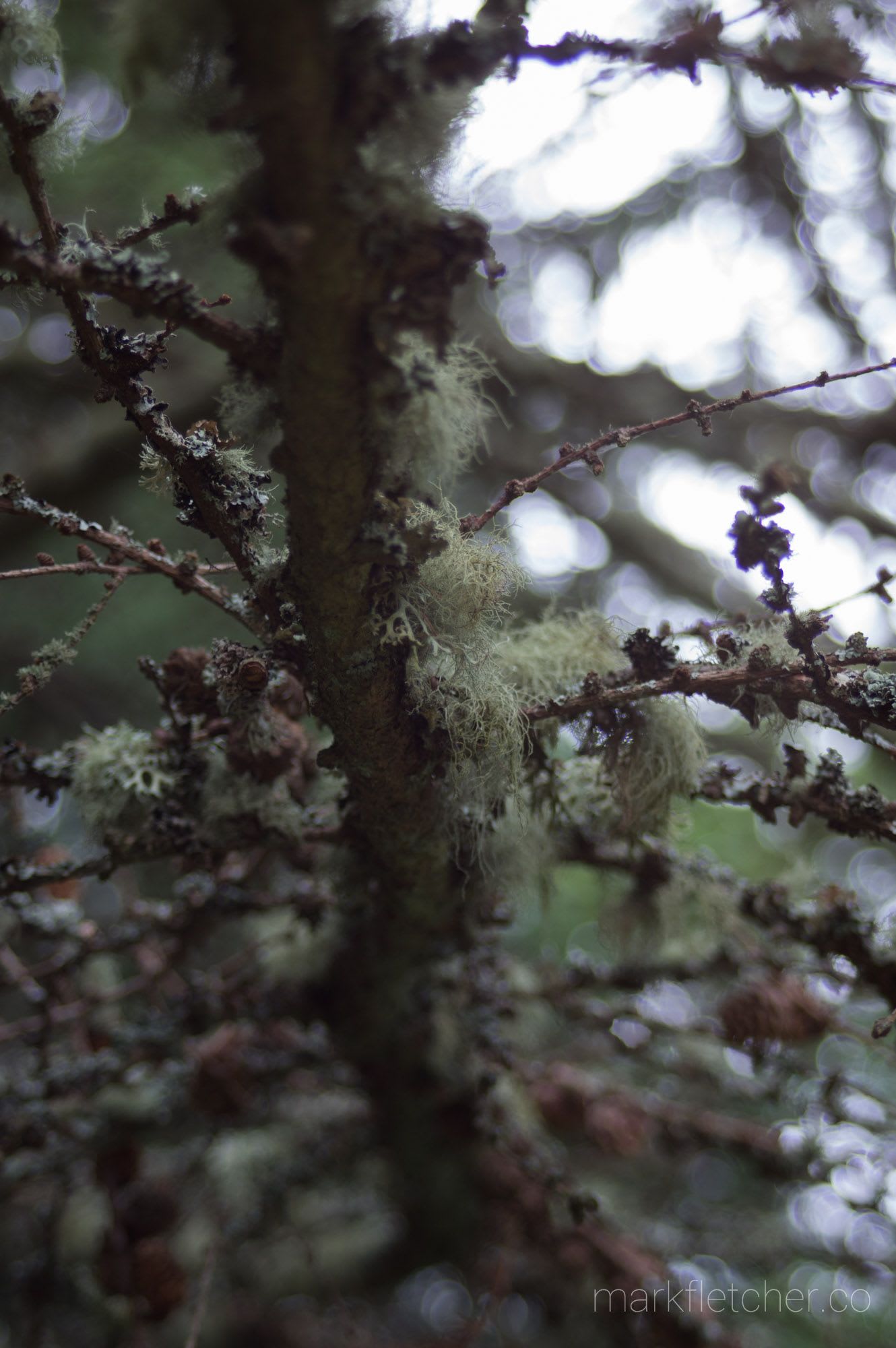 We walked further along the road and then back up the main drive towards the house. Here and there were felled and fallen trees, still growing and harbouring life.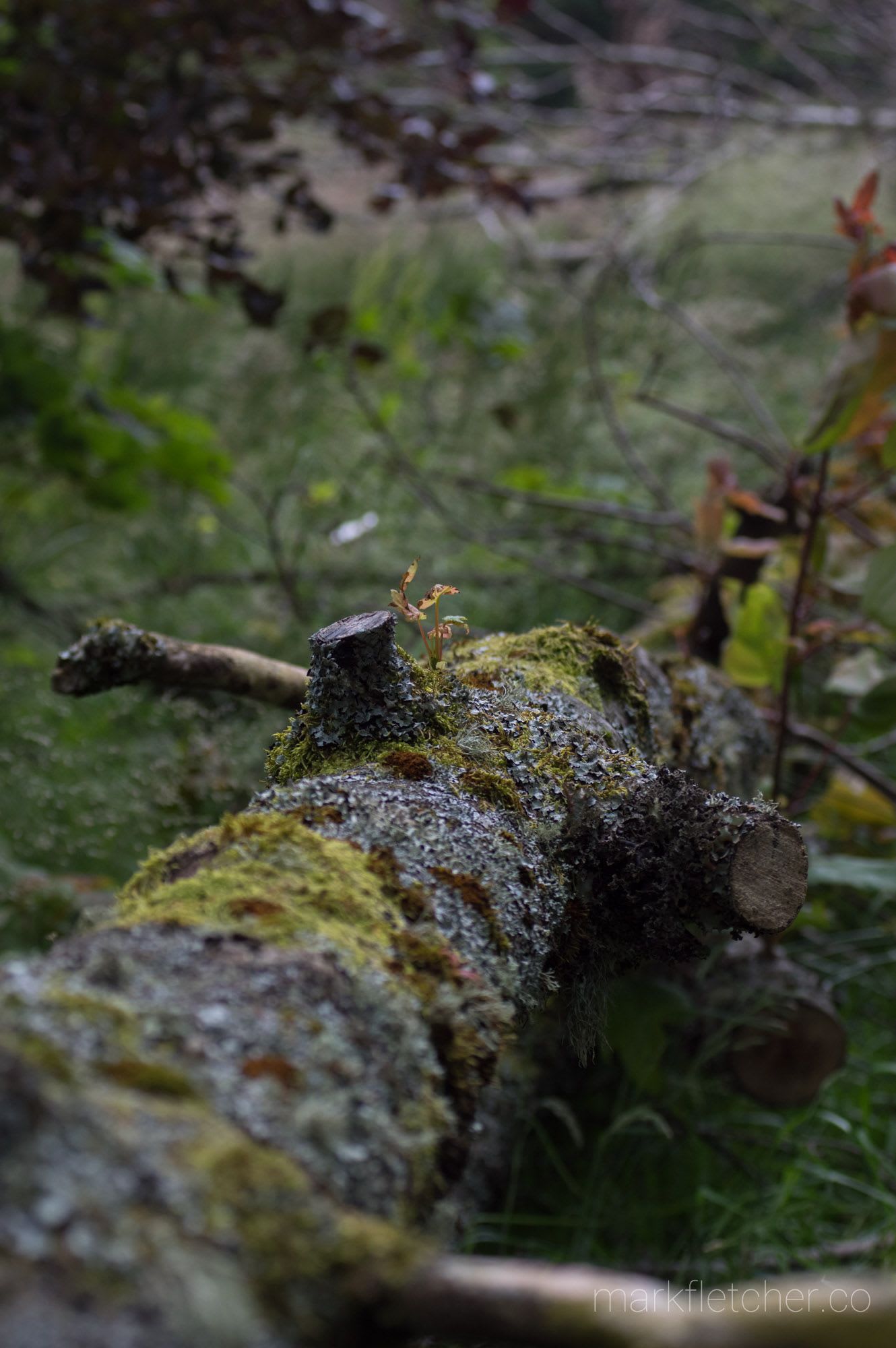 A few of the wonderful family!
My father-in-law and my wife, in a rare moment where they stood still long enough for me to manual focus on them. (The joy of using vintage lenses!)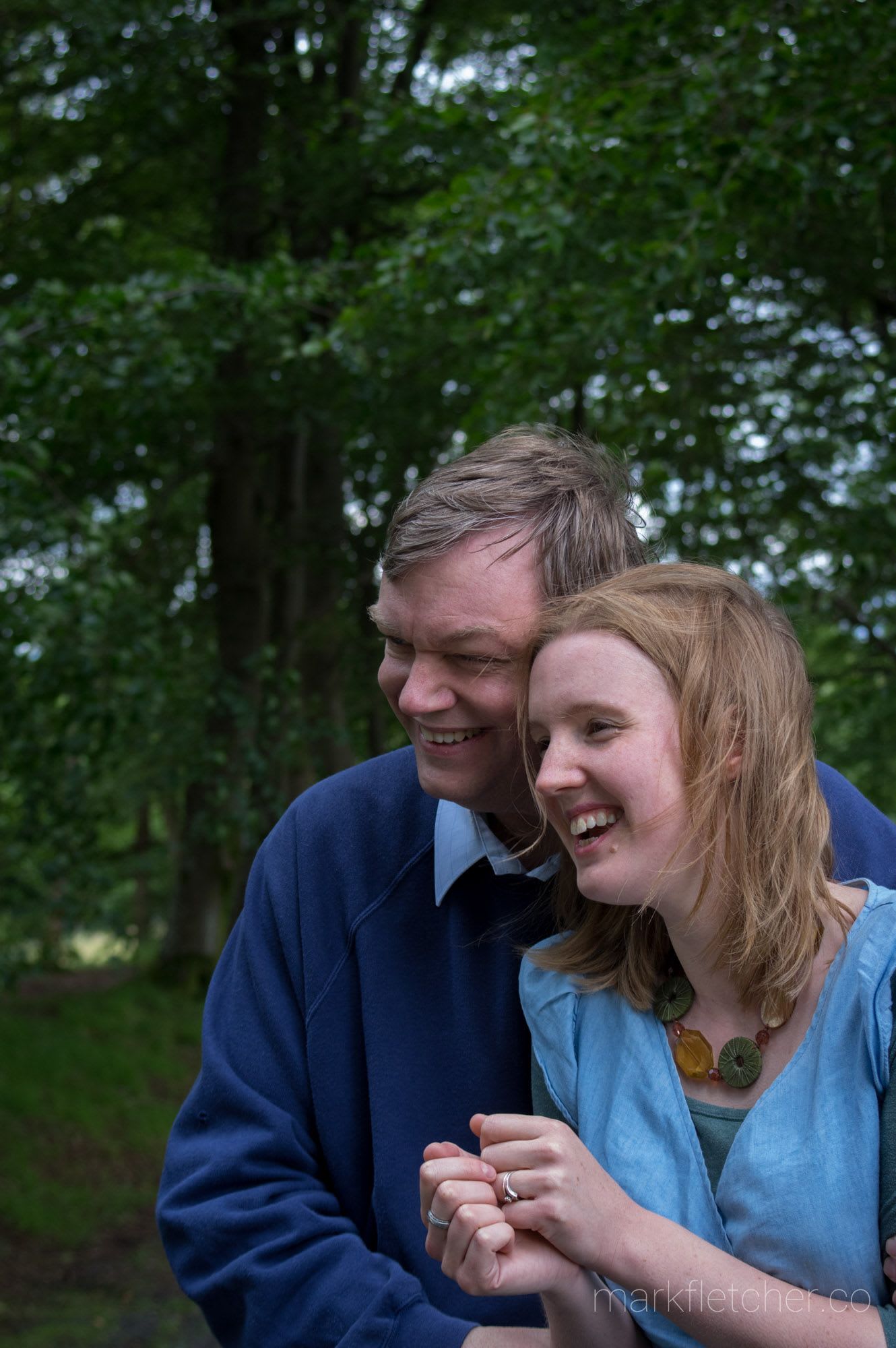 Here and there, vibrantly purple foxgloves stood tall from the grass.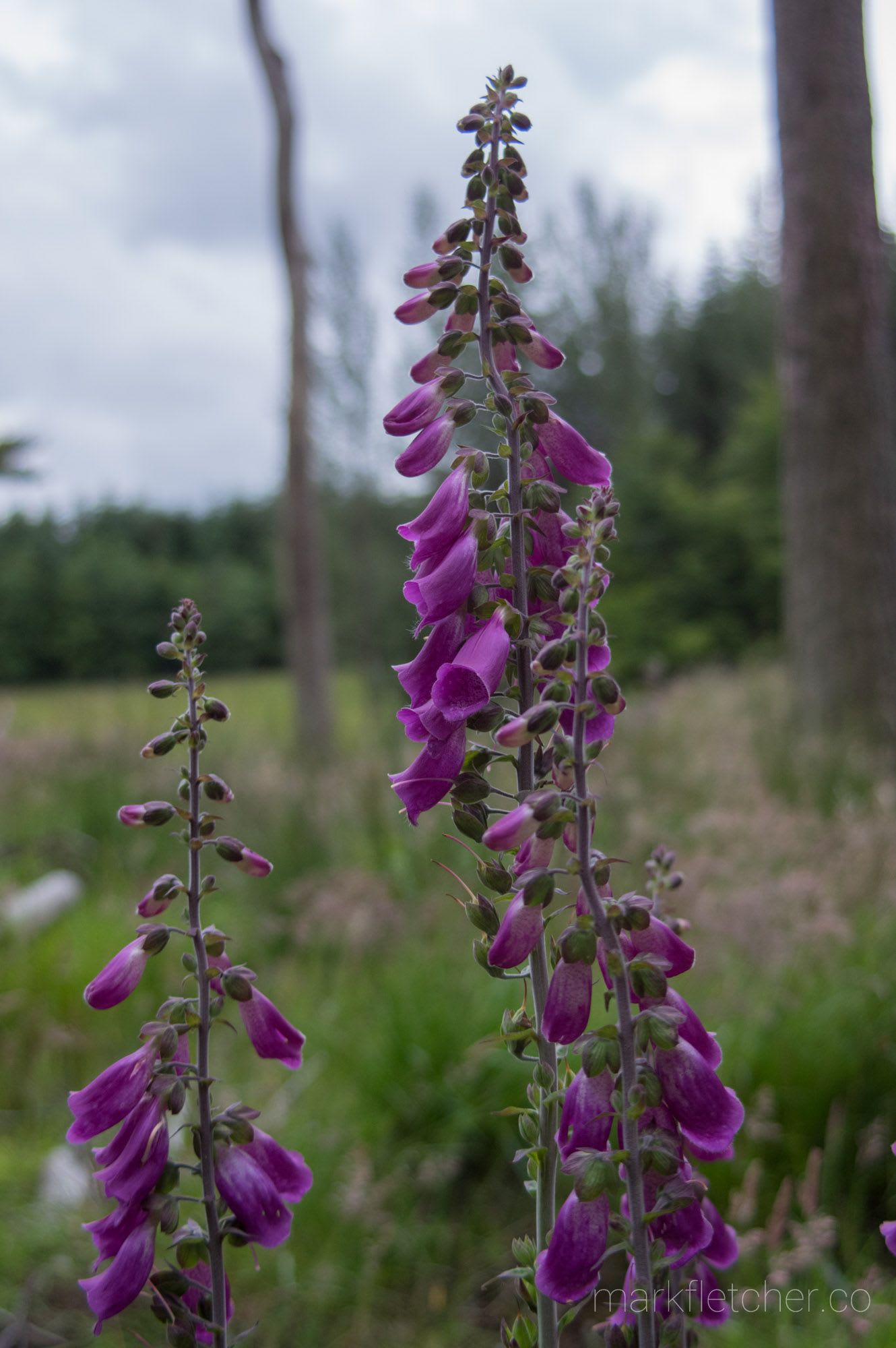 We made it back to the house and recovered from the steadily-worsening weather with a cup of tea. It was nice to be back inside and not being harassed by the clegs! The weather became very dreich and, looking from the windows, you could barely believe that the Grampians were out there…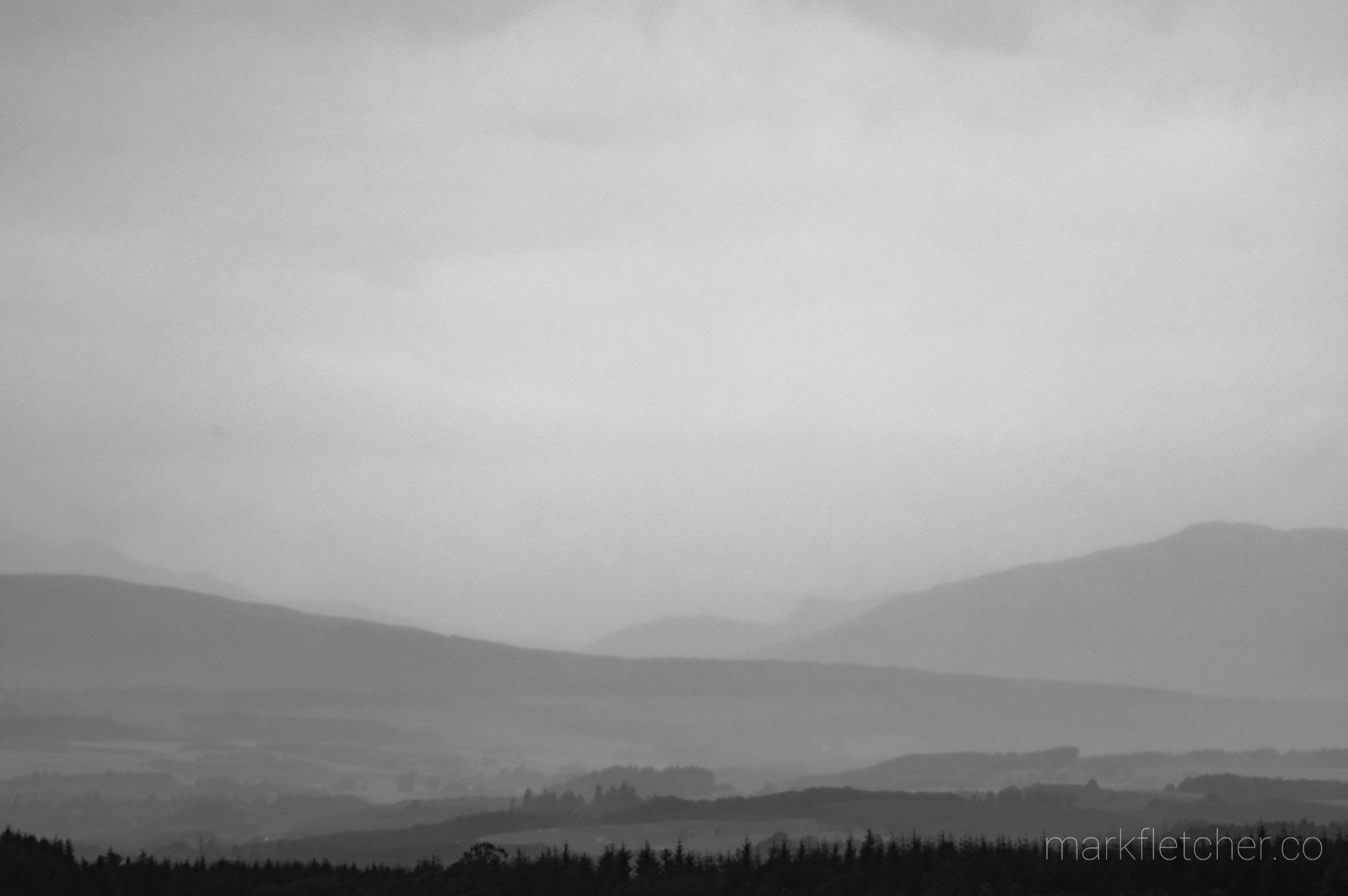 But they were! The afternoon and evening was wiled away with good food, good wine, card games and conversation.
Tomorrow – the adventure continues!